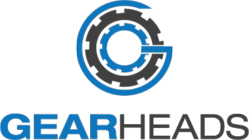 Rogers, AR (PRWEB) April 23, 2013
The obsessed minds behind GearHeads.org, a popular source for automotive industry news and speculation, recently released their newest auto industry website, http://2014Cars.org. The new site seeks to provide gearheads with the latest news, trends and social issues facing the auto industry.
Chris Riley, the founder and gearhead behind the two sites recently said, "It is up to the professors at GearHeads to give you the reader a well rounded automotive education and make you laugh in the process. For our branch website 2014cars.org we are going to report all the news for what progress and changes are being made to the industry and the vehicles. From such social issues like government involvement to economic growth and downturns we will report on what causes and effects are taking place."
2014Cars.org will also have a focus around technological advancements in the auto industry, such as carbon fiber components and more powerful fuel efficient powertrains. The founders of the new site vow to deliver the same unorthodox auto news articles as the original GearHeads.org site. The focus on social issues and trends in the auto industry also provides an open forum for gearheads to debate and comment on their favorite topics.
"We love cars and trucks and for our new sister website 2014cars.org we will be displaying all that you need to know in order to keep you informed. So as we see engineers and inventors perpetually recreating the wheel, we will be there to share the news with our readers. It's just how we roll, efficient and powerful," says Riley about the new site.
A full overview about the 2014Cars.org site can be found in the following article on the GearHeads.org site (http://gearheads.org/gearheads-introduces-the-latest-news-on-2014-cars/). Auto enthusiasts can also engage in conversation with other auto fans on the 2014 Cars Facebook page or by following 2014 Cars on Twitter.
About GearHeads.org:
The founder of GearHeads.org, Chris Riley, has built hundreds of successful websites on the premise that offering edgy, informed and objective information that people truly want must be a guiding principal –not an optional consideration. The GearHeads.org team has been involved in nearly every aspect of the auto industry, including car sales and mechanic work. Riley, who handles the marketing and SEO aspects of the site, prides himself on an innate ability to wreck vehicles. This site is comprised of a formidable team with a successful legacy – and some of the boldest, edgiest views on cars around. Learn more at GearHeads.org.
Chris Riley
Gear Heads
4796448280