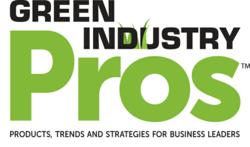 The new Green Industry Pros magazine will strengthen the contractor-dealer-manufacturer communication chain.
Fort Atkinson, WI (PRWEB) April 25, 2013
Beginning with the May/June issue, Green Industry PRO and Yard & Garden magazines, published by Cygnus Business Media, will combine their editorial and distribution strengths to create a new, merged business-to-business landscape magazine titled Green Industry Pros.
In announcing this change, Deirdre D'Aniello, the new publisher for the Cygnus landscape brands, explained, "Currently, we publish one magazine for landscaping contractors and another for power equipment dealers. We believe the new Green Industry Pros magazine will strengthen the contractor-dealer-manufacturer communication chain."
Discussions to merge the two publications were underway when D'Aniello was hired as the new publisher earlier in April. "This isn't just about a merged print magazine," emphasized Kris Flitcroft, executive vice president. "We are reshaping our landscape brand to also deliver more targeted digital content for our readers."
With the magazine merger, the Cygnus Landscape Network will include:

Green Industry Pros magazine
The Pro Report e-newsletter targeting landscaping contractors
Equipment Dealer Digest e-newsletter targeting landscape power equipment dealers
GreenIndustryPros.com, the network web portal providing news, Product Guide, business management information and online forums for the landscaping industry.
Green Industry Pros magazine:

Launches as the May/June 2013 issue; ad close is May 24
Publishes bi-monthly for remainder of 2013: May/June, July/August, September/October and November/December
Reaches 64,000 total audience … 100% in decision-making roles*
54,500 landscape contractors and 9,500 landscape equipment dealers*
85% in the landscape maintenance business*
*Based on publisher's data/projection
The new magazine reflects readers' preference for three subject categories common to contractors and dealers:

Equipment and product trends
Productivity, reducing downtime, service and parts information
Industry trends
"From an editorial perspective, Lisa Danes and I are excited to foster dialogue and understanding between landscaping contractors and equipment dealers," commented Editor-in-Chief Gregg Wartgow. "The magazine will give each audience better insights about the other side of the industry, while the e-newsletters will present more targeted editorial content." Danes continues as magazine editor.
As one of America's top business-to-business media companies, Cygnus Business Media reaches millions of professionals annually and leads the way in providing targeted content to top decision-makers and organizations.