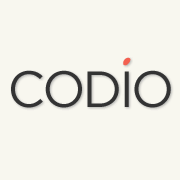 Computer science, and in particular the art of coding and software development, is almost completely neglected at all levels of education.
London, UK (PRWEB) April 24, 2013
Codio, the web-based development platform, today announced the launch of Codio:Annotations, the company's first assault on the declining standards of IT education as it calls on those in industry to support its proposals to replace the new pending ICT Curriculum with a "post-curriculum" approach based on collaboration and "crowd-teaching."
Built on the Codio IDE (Integrated Development Environment), Codio:Annotations is a new training tool designed to change the way coding is taught by the educational sector and the online community at large. With Codio:Annotations, developers and students alike can build rich, interactive tutorials and code samples from directly within an IDE, providing the online community with the means to quickly and easily share their creations (for further technical details on Codio:Annotations visit https://codio.com/s/education/#annotations).
As a product, Codio:Annotations changes online tutorials forever, replacing the lengthy text and static code that has been the traditional format of online tutorials with interactive, non-linear and collaborative resources that will be iterated by the community so that no resource ever runs the risk of falling out-of-date again. As an educational platform, Codio:Annotations arms students and teachers with a totally free, "post-curriculum" resource that is always relevant, updated, and builds on the collective teaching of everyone who uses it.
"We live in a digital age where our interaction with computers grows more and more every day," comments Freddy May, CEO and founder of Codio. "Yet most of us know very little about how computers actually work, and the next generation risks knowing even less. Computer science, and in particular the art of coding and software development, is almost completely neglected at all levels of education."
The poor state of IT education in the UK was recognised by the current government which took the drastic step of suspending the national ICT curriculum in 2012.
May continues: "The government has turned to the UK's computing industry to propose a solution for a new ICT curriculum due to be established in 2014. We propose an alternative solution - no curriculum. We believe that rigid curriculums designed by committee are not compatible with the dynamic world of IT. A rigid approach is simply not the best way to learn to code, as by the time a curriculum has been published it's likely already out-of-date."
"We want to build on the momentum already achieved by the likes of the Raspberry Pi project and initiatives like Code.org to ensure that everyone is given the opportunity to learn to code. We believe that by empowering the world's coding community to take charge of its own destiny in the way it knows best – through collaboration and sharing – a post-curriculum approach really is the best way to teach people to code. We might be wrong, but we believe this 'crowd-teaching' approach is a better solution to the problem than one designed by committee. But we want your feedback."
Following the launch of Codio:Annotations, Codio will be working with the community to build additional resources specifically for the educational sector to facilitate crowd-teaching. These will initially include:
-A GitHub based content framework for content creation and collaboration
-A standard educational license that all content should use, allowing completely unrestricted copying and modifications for educational use
-An active curation program backed by Codio staff that will provide guidance for any programming language
-An Inspire Program where Codio will recruit renowned coders from all around the world to deliver short, informal, ad hoc talks that aim to inspire the next generation of programmers
-A curation feature set within Codio that will allow people to categorize, tag and vote, helping learners to find the best materials more quickly and easily
Codio is seeking input from the community and industry to help shape the details of its post-curriculum IT framework ahead of the 2014 implementation. Sign up and offer your feedback at https://codio.com/s/education/.
ENDS
About Codio
Codio is a powerful cloud-based visual front-end IDE for web development, teaching and learning that covers the complete web development cycle; from prototype to deployment. It is the platform upon which the entire web development community can share its knowledge, exchange ideas and train the next generation of developers.
The cross-platform capability allows developers to build and run HTML5 applications of any size, without the need to set up servers for development or deployment. With features such as forking, collaboration, importing from Git repos and more, Codio strives to remove as many barriers as possible to create a platform developers will enjoy using as their IDE of choice.
For more information please visit https://www.codio.com