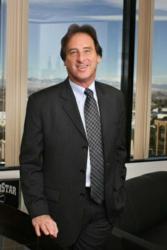 My presentation style will allow attendees to become more engaged in the topic, instead of drifting off while viewing a host of the same-old-boring slides.
Denver, Colorado (PRWEB) April 29, 2013
Communication and technology are forever evolving and changing. In the United States alone, approximately 91% of the population has their mobile device within reach 24/7. Additionally, the average user looks at their phone 150 times a day.
Voice One believes that it is time to capitalize on this growing industry. Learn face-to-face in the second of the highly coveted educational webinar series sponsored by Voice One, "Modernize Your Marketing with the Most Advanced Messaging Solutions in the Marketplace", held by Steve Bederman, a well-known leader in software and technology industries in North America and globally. Steve has held CEO positions in the Call Center Software, Computer and Network Security industries, at companies such as Vocalcom North America, TouchStar, E-Fense Corporation and Vigilance Corporation. His latest venture, thē Corporation, offers a new approach to U.S. market entry, to non-US companies that have been unable to successfully enter the US market on their own.
Bederman believes that presenting his knowledge face-to-face, "will allow attendees to become more engaged in the topic, instead of drifting off while viewing a host of the same-old-boring slides."
Attendees will have the opportunity to learn from Bederman about new and advanced tactics, such as Ringless Voicemail, SMS and more, as well as exactly where messaging works in order to increase incoming call volumes, customer retention rates and revenue.
The webinar is designed to answer coveted questions for anyone who is interested in entering the broadcast messaging market and wanting to expand their business practices in a cost-effective and efficient manner.
Space is limited. Register for the complimentary webinar at: https://www4.gotomeeting.com/register/219684863
###
About Voice One
Voice One is a full-service provider that offers a multichannel communication platform featuring voice, text and email solutions designed to deliver targeted and personalized messages, such as appointment and payment reminders. Our hosted system has the ability to handle virtually any interactive messaging campaign that can be imagined providing reliability, innovation and scalability that will inevitably relieve pressure on your business.
About thē Call Center Corporation
thē Call Center Corporation, a Bederman company, offers call center technology solutions. One of a group of subsidiaries owned by the Corporation, and created to fill the gap between call center software providers and customer needs in the call center market, thē Call Center Corporation is a new kind of call center solutions provider. thē Call Center Corporation recognizes customer requirements, suggests solutions from a portfolio of only highly rated products, and helps customers implement technology to improve efficiency, effectiveness and return on investment. For more information please visit http://thecallcentercorp.com/.