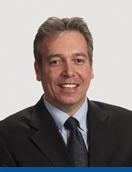 Eagan, Minn. (PRWEB) April 24, 2013
SelectAccount, Inc., announced today that it will exhibit at the Institute for Healthcare Consumerism's (IHC) Forum East, May 9-10 in Atlanta, Ga. SelectAccount is a Minnesota-licensed insurance company and an IRS approved HSA non-bank trustee. SelectAccount, which is among the Top 10 HSA account administrators in the country, offers a full range of services in health reimbursement arrangements (HRA), VEBA, flexible spending accounts (FSA), and transportation spending account administration.
Opportunity:

Participate in lunch discussion on HSAs, hosted by SelectAccount. SelectAccount will facilitate a tabletop discussion on the topic of HSAs and health care consumerism during lunch on Thursday, May 9, at 12:00 p.m.
Schedule an interview to learn about HSAs in the age of health reform and health care consumerism. Schedule a one-on-one briefing with the SelectAccount team to learn how HSAs can influence health care consumerism and play a positive role in this era of health care reform. Or, get tips from SelectAccount for a successful CDHP conversion.
Schedule an interview with David Spalding, CEO of SelectAccount and recipient of the IHC's CEO Leadership Award for 2013. Learn why David Spalding was selected for the CEO Leadership Award, which recognizes the best works and practices in innovative health and benefit management. The program acknowledges employer initiatives and individual leaders for excellence both in the field of consumer-driven health care and benefits and in their service to the community.
Visit SelectAccount during IHC Forum East: Booth #111 in the Cobb Galeria Center, Atlanta, Ga.
Interview request: To schedule a media briefing, contact Barbara Tabor at (651) 230-9192
About SelectAccount
MII Life, Inc., d.b.a., SelectAccount, is a Minnesota-licensed insurance company regulated by the Minnesota Department of Commerce, and approved by the U.S. Department of Treasury as a non-bank HSA Trustee. An affiliated company of Blue Cross and Blue Shield of Minnesota, SelectAccount is owned by Aware Integrated, Inc. For more than 20 years, SelectAccount has offered innovative and industry-leading spending accounts. Today, SelectAccount provides health care saving solutions in all 50 states, including service to members through 14 regional health plans and nearly 7,000 employers. SelectAccount now has approximately $400 million in consumer medical savings assets under management, making it among the largest account administrators in the country. Visit selectaccount.com to learn more.