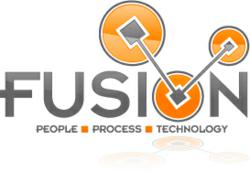 Cloud Computing architects require a very specific set of knowledge and skills. As the Cloud Computing market is rapidly evolving, the importance of staying current on emerging technologies...is critical
Vienna, VA (PRWEB) April 25, 2013
Fusion PPT, a recognized cloud computing strategy and technology firm, announced today that the company has released its new Cloud Computing Architect (CCA) certification program. The certification is open to Information Technology professionals and experienced architects looking to solidify their skills, stand out to employers, and maximize their earning potential.
Fusion PPT's CCA credential is the most important industry-recognized certification for cloud computing architects. Globally recognized and demanded, the CCA demonstrates that applicants have the experience, education, and competence to lead and direct complex Cloud Computing Architecture projects.
As the Cloud Computing field evolves and IT professionals search for new ways to establish their competence and contribute innovative ideas to the community, many practitioners are turning to emerging Cloud Computing certifications to demonstrate to themselves, clients, and other professionals in the field that they have the ability to design innovative Cloud Computing solutions. "We are very excited to expand this certification program to the public," noted Fusion PPT's Chief Technology Officer Don Magrogan. "Cloud Computing architects require a very specific set of knowledge and skills. As the Cloud Computing market is rapidly evolving, the importance of staying current on emerging technologies and the ability to execute those technologies in a real-world environment is critical." The credential gives professionals the extra edge they need to be competitive in a rapidly expanding and evolving market.
To become certified, an applicant must pass a rigorous, comprehensive exam and demonstrate a solid foundational background of professional Cloud Computing experience through past performances and a comprehensive essay.
More details about Fusion PPT's CCA Credential are available on their website.
To learn more, click here.