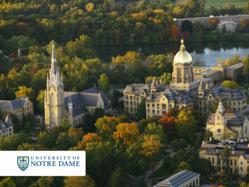 Without our Mother Church, how can we call ourselves Christians?
South Bend, IN (PRWEB) April 24, 2013
There is a crisis in the Holy Land, but it is not necessarily what one might think. There is front page news when a bomb goes off but what about the Christians who find themselves having to live life day after day under very difficult, often inhumane circumstances? They are caught in the middle with very little support from anyone and, as a result, they are leaving at an alarming rate.
One may asked, "Why is this important to me? There are many places that treat their people inhumanely, what's so significant about the Holy Land?"
Think for a minute that this is the place where Jesus chose to come and save us. This is the land where he was born and walked and died. And this is the land that now has less than 150,000 Christians who still live there.
This is also where Christ's first followers lived, and have continued to live over the centuries, but their numbers are dwindling and the reality is that this land could become void of Christians; without these living, breathing Christians, those who make up part of the Church that Jesus established some 2000 years ago. The Christian Holy Land sites will become just empty buildings, monuments, museums. "Without our Mother Church, how can we call ourselves Christian?" states Fr. Peter Vasko, President of the FFHL.
The Church in the Holy Land is dying and God is asking for help to rebuild His church once again. Just like St. Francis of Assisi, the Franciscans in the Holy Land are the shepherds that are guarding the Churches and Holy Sites and the Franciscan Foundation for the Holy Land is making significant inroads towards preserving the Christian presence in the Holy Land.
Education is the key. If the young people can get a good education which in turn will help them get good jobs, then they will stay.
Come this Friday at 7:00 PM to hear all about it or sponsor a talk at your university, organization or church.
Windmore on Notre Dame Campus
1121 N. Notre Dame Ave.
South Bend, IN 46617
Friday, April 26, 2013 at 7:00 PM
Sponsored by Opus Dei