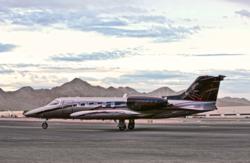 Scottsdale, AZ (PRWEB) April 25, 2013
To show its continued support for American servicemen and women, Angel MedFlight worldwide air ambulance service is sponsoring the Cost of Freedom Tribute and Traveling Wall in Buckeye, Ariz., May 9-12.
The exhibit and surrounding events are presented by the American Veterans Traveling Tribute (AVTT), a non-profit organization founded on the principles that American heroes must be honored and remembered.
The Cost of Freedom Tribute features the Traveling Wall, an 80% replica of the Vietnam Veterans Memorial Wall in Washington, DC. All conflicts the United States has been involved in are represented in the tribute, which also pays respect to veterans, active duty military, police officers and firefighters.
Scheduled guest speakers include Former Alaska Gov. Sarah Palin, Air Force Lt. Col. Thomas Cluff and Arizona Gov. Jan Brewer.
What: Cost of Freedom Tribute
Where: Earl Edgar Recreational Facility, 500 South 1st Street, Buckeye, Ariz.
When: Wall opens to public 12:00pm, Thursday, May 9
To schedule an interview on this topic, contact Jennifer Vogel (480) 440-0485 or jvogel(at)angelmedflight(dot)com
About Angel MedFlight Worldwide Air Ambulance
Angel MedFlight coordinates domestic and international air medical transportation services, commercial medical escorts, ground ambulance services and provides discretionary insurance benefit assistance. Angel MedFlight's One Touch Promise® assures every detail is handled and all resources are committed to guide the process from start to finish with a compassionate team of experts in the fields of medicine, aviation, insurance law and case management. http://www.angelmedflight.com