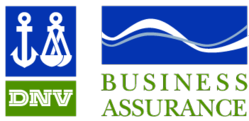 It takes the guesswork out of managing customer loyalty across a large enterprise
Houston, TX (PRWEB) April 24, 2013
DNV Business Assurance is expanding its customer loyalty services for large enterprises with the help of a new assessment tool that scores an organization's customer satisfaction performance. The Scored Assessment Protocol integrates with the ISO 10000 series of standards employed by a growing number of companies around the world to organize, measure and improve their customer satisfaction and loyalty programs.
"Successful brands proactively manage the customer experience, they don't wait for problems," says Mauro Crippa, Director of Market Intelligence for DNV Business Assurance. "Those efforts, particularly in larger companies, require the same kind of robust tools and technologies relied on in other areas of management."
According to Mr. Crippa, the financial advantages of long-term customer loyalty are driving demand for ISO 10000 series standards, moving them alongside their quality cousin, 1SO 9001, as a "go to" system for Customer Satisfaction Management, or CSM.
"ISO standards help an organization develop a cohesive game plan for CSM," says Mr. Crippa. "Our new Scored Assessment Protocol tells them how they are doing, where they are strong and where they need to focus on improving. It takes the guesswork out of managing customer loyalty across a large enterprise."
The standards ISO 10001-2-3-4 are guidance standards developed by ISO (the International Organization for Standardization), designed to support customer satisfaction management in four different areas:

ISO 10001 for customer satisfaction codes of conduct
ISO 10002 for complaint handling processes
ISO 10003 for external dispute resolution
ISO 10004 for monitoring and measuring the company's customer satisfaction performance
DNV's Scored Assessment Protocol evaluates an organization's current effectiveness on these four dimensions of ISO, providing a detailed report that helps management take corrective actions.
About DNV Business Assurance
DNV Business Assurance is one of the world's largest certification, training and assessment companies, with 1600 employees and global headquarters in Milan, and US headquarters in Houston. The company's mission is to help its customers achieve sustainable business performance through the effective management of risk and strategic application of standards to its products, business processes and facilities. On the web: http://www.dnvba.com.