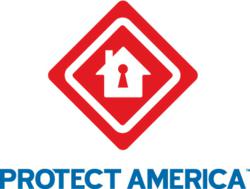 A clear policy that respects the environment has become important to our customers in the past few years.
Austin, TX (PRWEB) April 23, 2013
Protect America's green initiative was launched in January with an emphasis on reducing physical waste from packaging, recycled electronics, and paper. As part of the initiative, Protect America introduced a new box design that reduced the amount of paper used. The company also began an electronic recycling program that has responsibility disposed of over two dozen obsolete computers. Protect America is highlighting the success of its green initiative to raise awareness for Earth Day and conservation practices.
"A clear policy that respects the environment has become important to our customers in the past few years," said Mackenzie Kelly, a spokeswoman for Protect America. "We wanted to respect this by instituting a culture of conservation that limits unnecessary waste. So far, we're proud of our employees' commitment to the initiative and the results have been surprising."
To gauge the effectiveness of the effort, Protect America employees tracked current consumption against previous orders for certain supplies, like paper. The green initiative resulted in a near 20 percent reduction in paper consumed at Protect America's headquarters. The biggest contributor to the decrease in paper waste has been the company's new packaging. As a next step, the company is exploring additional options to improve their conservation efforts.
"This was so successful we're looking into what else we can do," Kelly said. "And pretty much everything is on the table, including solar panels, low flow fixtures, and even livestock for landscaping. Once we started looking at solutions that help the environment and our bottom line, we were ready to consider anything."
For more information about Earth Day, visit http://www.EarthDay.org. To learn ways to conserve energy and reduce general waste, please visit http://www.epa.gov/earthday/.
Call 1-800-951-5190 to speak with a Protect America home security expert about a wireless alarm system.
Visit http://www.ProtectAmerica.com/shop/home-security-systems for more information.
About Protect America, Inc.
Based in Austin, Texas, Protect America is the nation's leading wireless home security company. The company employs more than 300 people and has secured 400,000 American homes since its founding in 1992. Protect America is part of the Rockbridge Growth Equity family of companies that includes the Cleveland Cavaliers and Quicken Loans.