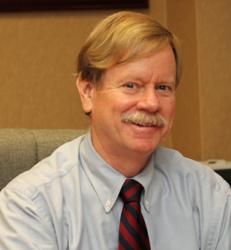 New York, NY (PRWEB) April 25, 2013
Mr. Vincent Cullen is the Partner-in-Charge of the Audit Practice at Cullen & Danowski, LLP, with over 30 years of professional accounting experience and a concentration in NYS School Districts. He is currently the VP of Little Flower UFSD and the Little Flower Board of Directors, a past president of the Suffolk Chapter of the NYSSCPA and past director for the Statewide Board, and a long-standing member and past Chairperson of the NYSSCPA's Public School Committee.
Msgr. Emmet Fagan was ordained a priest of the Brooklyn Diocese on June 4, 1955 and has advocated for the disenfranchised of the community ever since. He is currently an active member of the Little Flower Board of Directors. Over his career he has worked with migrant farm workers on the East End; people with mental and physical disabilities; kids in Foster Care or at risk; and his various parish ministries, including a mass for autistic children and their families at St. Patrick's Church.
The Awards Dinner, renamed in 2012 in honor of Msgr. John T. Fagan under whose direction Little Flower grew and prospered into one of the largest children's service agencies in New York State, recognizes individuals and corporations who have made significant contributions to Little Flower, their community and the lives of those less fortunate.
For over 80 years Little Flower has been guided by the mission to provide hope and help to thousands of people every year. In 2012 alone the agency managed the successful adoption of 59 children into new families, served 1,531 children in loving foster families, cared for 148 children in the Residential Treatment and Respite Centers, helped 259 children return to their own families, assisted 55 young adults to begin life on their own, and helped 201 adults with developmental disabilities to lead more rewarding lives.
For more information on the event and to purchase tickets, visit http://www.littleflowerny.org.