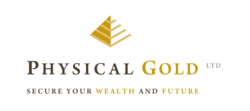 It seems many people are making the most of this gold investment opportunity and buying up gold coins
(PRWEB UK) 24 April 2013
The lower gold price is leading to record demand from opportunistic investors, according to The Telegraph.
Gold coin traders are reporting that they're struggling to keep up with demand as investors rush to make the most of lower prices and a competitive rate.
Kruggerand sales have increased by 468% this week, with investors rushing to make the most of bargain prices.
Internet search volumes for 'gold price' were also at record levels last week.
A spokesperson for Physical Gold said:
"Lower gold prices have boosted new interest in gold as bargain hunters seek out cheaper prices for their gold. It seems many people are making the most of this gold investment opportunity and buying up gold coins, in turn boosting gold demand and price."
Physical Gold Ltd is a leading UK gold dealer, helping investors diversify their portfolios with innovative investment solutions. Renowned for their groundbreaking products such as the Sipp gold and Gold Accumulation Account, the firm specialise in providing customers with tailored assistance in sourcing the best gold for their personal requirements. Based in London, the team are BNTA accredited and have an unrivalled knowledge of the gold market as well as an exceptional understanding of the general financial markets.