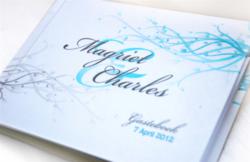 "Facebook offers so many user engagement methods that can be used to attract more clients and spread the word on any business." Ciaran Connolly, Co-Founder of ProfileTree
Pretoria, SA (PRWEB) April 25, 2013
Ilse-Mari praised the fact that she is the boss of her-self "I can manage my work flow, my quality of work to my good convictions." Ilse-Mari's clients range from parents to brides, companies, startups, basically anyone in need of creative design and printing.
As for the internet and social media, she said "I believe it plays a big role. It spreads the word and a platform for communication and sharing of creative ideas and inspirations, showcasing my work and inspirations."
Ciaran Connolly, Co-Founder of ProfileTree suggests using Facebook to engage fans on daily basis with promotions, surveys and questions. "Facebook offers so many user engagement methods that can be used to attract more clients and spread the word on any business."
Small business owners need the master the art of promoting the business online instead of paying money for advertising that may or may not bring in as much revenue as expected.
About ProfileTree: ProfileTree is a free listing service where self employed and small business owner can create an online marketing profile. From Pencil or Portrait Artist to Self Employed Service Providers - anyone can create a skills profile on ProfileTree for free.