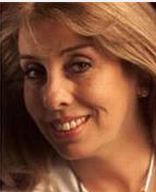 "The new Hybrid Energy technology has allowed me to successfully perform rejuvenation treatments and dermal refilling while achieving significantly improved skin texture, without pain or recovery time.
(PRWEB) April 24, 2013
Pollogen Ltd. announced today it will be exhibiting new Hybrid Energy Technology at the upcoming prestigious Latin American Dermatologists Annual Meeting - RADLA XXXI 2013.
Although RADLA is dedicated to the aesthetic community in Latin American, the educational program includes guest experts from all over the world as well as from the region. RADLA will take place in The Conrad Hilton Hotel in Punta Del Este, Uruguay April 27-30, 2013. Pollogen will be exhibiting at booth 16.
Hybrid Energy Technology, an emerging advancement in fractional radio frequency technology, was specifically developed to work with the body's natural mechanism to promote wrinkle reduction, skin volumizing and acne scars improvement without the need for surgery. Treatment is virtually painless, suitable for all skin types and colors and can be performed in a convenient 'walk in-walk out' procedure with a minimal epidermal response.
The key advantage of Hybrid Energy (HE) Technology is the combination of Hot and Electrical Invisible Micro Ablation (IMA) which is administered via a disposable tip comprised of an array of micro pins.
Hot IMA facilitates smooth and painless penetration of the micro pins to target the mid dermis. Electrical IMA then selectively affects the target area using safe non-thermal energy. This creates direct dermis stimulation and triggers the body's natural response mechanism in a safe process, with none to minimal pain and virtually no down time. As a result, while epidermal visible response is minimized, a significant effect is generated in the Dermis that delivers Auto-production of Hyaluronic Acid, Collagen Regeneration and Elastin Growth.
Hybrid Energy Technology is available through Surgen, a cutting-edge platform which also integrates TriFractional Technology - an advanced anti-aging 3 pulse RF procedure that enables effective fractional skin resurfacing and is suitable for enhancing the Hybrid Energy treatment. The Surgen platform has a user-friendly touchscreen with pre-programmed but adjustable parameters for each treatment type.
According to Dr. Patricia Cerda renowned dermatologist and aesthetic surgeon "The new Hybrid Energy technology has allowed me to successfully perform rejuvenation treatments and dermal refilling while achieving significantly improved skin texture, without pain or recovery time. This quick procedure is very well tolerated and allows the patient to continue with their normal activities immediately after treatment. The Surgen platform which delivers Hybrid Energy Technology is very simple to learn and use. "
Pollogen will also be exhibiting MAXIMUSMed, a game-changing solution that allows for safe and effective treatment of four layers of skin - the epidermis, dermis, hypodermis and muscle – all via a single system. Practitioners can significantly promote skin tightening, localized fat reduction, treatment of cellulite and skin rejuvenation while providing immediate and long lasting results in a convenient walk in-walk out procedure.
MaximusMED recently received ANVISA approval in Brasil and is distributed by HV Comércio.Imp.Exp.Ltda.
About Pollogen:
We believe in constantly challenging ourselves to create the most advanced, effective medical aesthetic technologies and solutions. We believe in thinking differently.
In everything we do, we take a customer-centric approach by making our products user-friendly, safe and convenient. At Pollogen there is no such word as "done"; we continually perfect our solutions to provide treatments that are pleasant and effective. We believe in finding ways to develop technologies that work with the body's natural mechanisms so beautiful results are generated from within.
Pollogen is the developer and manufacturer of five revolutionary technologies under the industry premier brand names OxyGeneo™, HybridEnergy™, TriPollar®, TriLipo® and TriFractional™. We offer a full line of clinically-proven, safe and effective, non-invasive anti-aging facial and body contouring treatment platforms for a wide range of aesthetic applications. Pollogen provides solutions for professionals in over 60 countries, addressing the specific needs and dynamic changes unique to the ever-evolving aesthetic industry.