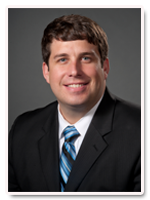 Youngstown, OH (PRWEB) April 29, 2013
Humility of Mary Health Partners is proud to welcome Lucas W. Henn, MD.
Dr. Henn joins HMHP Physician Associates from North Shore LIJ – Lenox Hill Hospital in New York City. Originally from Columbus, OH, Dr. Henn trained at Cedars-Sinai Medical Center in Los Angeles, CA and completed a year of training in Leipzig, Germany as part of the Heart Center Leipzig Guest Lecturer program.
He attended medical school at Northeast Ohio Medical University (NEOMED) in Rootstown, OH and completed residency at Northside Medical Center in Youngstown.
Dr. Henn offers a wide breadth of experience in all areas of cardiac and thoracic surgery including minimally invasive and transcatheter technologies. He joins the Cardiothoracic Surgery practice of Drs. Jeffrey Fulton and Ray Crouch, part of the St. Elizabeth Heart & Vascular Center.
Dr. Henn is welcoming new patients. Call 330-744-2118 for referral information.