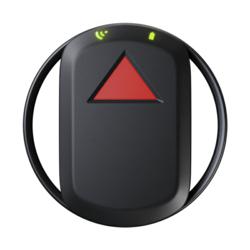 The one second intervals are great for runners, cyclists and any outdoor sport done at speed
Bozeman, MT (PRWEB) April 25, 2013
A new Suunto GPS track pod that works with the Suunto Quest and M5 heart rate monitors is now available according to the Heart Rate Watch Company.
"The great thing about the new Suunto GPS tracker pod is that it only weigh 1.2 ounces, literally one-third the weight of their previous pod from 3 to 4 years ago", says Rusty Squire, President of the Heart Rate Watch Company.
The new GPS pod works in both one second and 60 second recording intervals so it is ideal for sports done at high speed, or slower paced sports, like trekking and mountaineering. "The one second intervals are great for runners, cyclists and any outdoor sport done at speed", says Squire.
WHEN DETACHED PODS CAN BE A BETTER ALTERNATIVE
A lot of women and the smaller men don't like the weight and bulk of an integrated GPS watch. "While it may not sound like much an additional ounce of weight on the end of one's arm can make a real difference when you are swinging that arm thousands of times", says Squire. He adds, "We often find women and smaller guys don't like integrated GPS because of the weight".
TAKE IT OR LEAVE IT
The Suunto M5 or Quest are great heart rate monitors superb for gym-based training or endurance sports outdoors, so the Suunto GPS tracker pod is just another tool in the toolbox for outdoor days according to Squire. "It adds the element of accurate real-time speed and distance with post-exercise maps to the equation", says Squire.
The Suunto GPS Tracker pod is now available at the Heart Rate Watch Company.