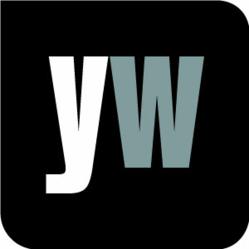 London, UK (PRWEB UK) 30 April 2013
As it was World Health Day this month, WHO called for intensified efforts to prevent and control hypertension, also known as high blood pressure. It is estimated that, across the world, high blood pressure affects more than one in three adults aged 25 and over, or about one billion people. WHO notes that hypertension is one of the most important contributors to heart disease and stroke – which together make up the world's number one cause of premature death and disability. According to WHO, high blood pressure contributes to an estimated 9.4 million deaths from cardiovascular disease each year.
On World Health Day, Dr Margaret Chan, Director-General of WHO, stated, "Our aim today is to make people aware of the need to know their blood pressure, to take high blood pressure seriously, and then to take control." Dr Shanthi Mendis, Acting Director of the WHO Department for Management of Noncommunicable Diseases, added, "Early detection of high blood pressure and lowering heart attack and stroke risk is clearly far less expensive for individuals and governments than heart surgery, stroke care, dialysis, and other interventions that may be needed later if high blood pressure is left unchecked and uncontrolled."
With this in mind, Yourwellness Magazine took a closer look at the potential outcome of high blood pressure; cardiovascular diseases (CVDs). The article explained that risk factors such as high blood pressure, as well as cholesterol, inflammation and elevated blood sugar levels, affect the blood flow to the heart, brain and body, otherwise known as atherosclerosis. "This phenomenon describes how your arteries may narrow and thicken for years without you even noticing, giving cardiovascular disease its nickname: the 'silent killer'," Yourwellness Magazine explained.
Yourwellness Magazine gave readers things to watch out for:

Diet choices – Avoid alcohol, salt and artificial fats and consume more fruits and vegetables.
Oestrogen levels – After menopause, women catch up with men in CVD risk, because their oestrogen levels are lower.
Other conditions – Diabetes, obesity and elevated cholesterol are major risk factors for CVDs.
To find out more, visit the gateway to living well at http://www.yourwellness.com.