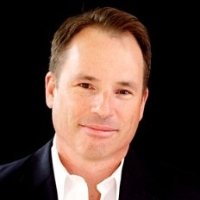 AT CCMA....CREDIT IS WHAT WE KNOW....IT'S ALL WE DO!
POPLAR GROVE ILLINOIS (PRWEB) April 27, 2013
Business Credit Radio is indeed honored to have Mr. Chris Caparon as guest speaker. Mr. Caparon is the Chief Operating Officer of CFORIA Software.
Chris' role consists of delivering world class software products and services to customers around the world. Cforia's Order to Cash automation platform integrates all of the disparate tools currently used by financial professionals in managing accounts receivable, orders and billing.
Cforia Software is dedicated to improving the cash flow and profitability of today's enterprises. Accounts receivable is one of the largest assets on a balance sheet. Cforia's products deliver new collaboration and automation tools that streamlines the credit, collections and deductions business processes. Their customers see immediate improvements in DSO, bad debt, departmental efficiencies, and deductions processing. Cforia's customers include: Genuine Parts, Textron, Thermo Fisher Scientific, Seiko Watch, Trek Bike, Fiskars, Citizen Watch, Ashley Furniture and many more. Cforia Software: Migrating companies order to cash process from people and paper to online technologies. Since founding Cforia, the company has acquired over 180 accounts world-wide and is managing $190 Billion in FY 2012.
CFORIA Software is a proud sponsor of NACM's 117th Credit Congress & Exposition in Las Vegas Nevada at the RIO Hotel May 19-22.
CCMA (Commercial Credit Management Associates) is a service provider to the B2B credit management profession and to businesses nationwide. CCMA's association of world class credit management professionals provides contract service consulting, "Credit Boot Camp" educational/training workshops for the unemployed, and delivers the only LIVE ON THE AIR Radio show, Business Credit Radio, dedicated to the credit management profession. BCR is "THE VOICE OF CREDIT MANAGEMENT" brought to you by CMA , a proud Affiliate of NACM that has helped business-to-business companies with their credit, collection, and financial decisions since 1883. Contact CMA for more details on how CMA can benefit you.