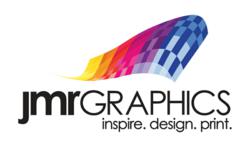 To get your business noticed you need to be thinking out of the box. Conforming to the societal advertising norm won't get you to the national attention scale that non-traditional advertising is getting businesses on nowadays.
Central Islip, NY (PRWEB) April 26, 2013
On April 26, JMR Graphics, a nationwide car wraps manufacturer, releases a statement on a recent article published by The Los Angeles Times that highlights how a Californian deli capitalized on a recent burglary for their latest advertisement.
According to The Los Angeles Times article, Kent's Meat and Groceries in Northern California fell victim to a failed burglary, resulting in $500 worth of damages. The surveillance video that captured his attempted burglary became advertising gold. An advertiser who was hired originally to help with the deli's website, was made aware of this footage and had an idea.
The footage of the burglar throwing a rock into the glass door of Kent's deli was sped up. Music was added to it with the tagline, "Kent's Meat and Groceries, award-winning New York style pastrami so good, some people will do just about anything to get more."
The TV ad became so successful that it has been featured on national TV shows like "Good Morning America." The attention brought Kent's deli in Redding, California national exposure and a great ROI.
"Look at the amount of exposure we got for $500," he says in the article. "How can I be unhappy about what I got?"
Representative TJ Pannell from JMR Graphics, a car wraps manufacturer, recognizes that unconventionality is key when it comes to advertising. "To get your business noticed you need to be thinking out of the box. Conforming to the societal advertising norm won't get you to the national attention scale that non-traditional advertising is getting businesses on nowadays."
JMR Graphics is an award winning Nationwide 3M Certified Manufacturer of Graphics for over a quarter of a century. We specialize in branding companies through Fleet Graphics, Vehicle Wraps, Architectural Wall Graphics, Promotional Window Clings, Floor Graphics, Event Signage and much more. We offer a variety of 3M Graphics Films, which are specially designed for most surfaces that require a changeable, short and long-term application. Our exceptional "Turn Key Service" is backed with a 3M MCS Warranty to give you peace of mind when you need optimum performance for the intended life of your graphics. With our state-of-the-art, cutting-edge facility we inspire our clients by providing creative design, custom-printed graphics and handle a network of nationwide installers. JMR Graphics provides expert capabilities and capacities needed to meet any graphic challenge.
#####