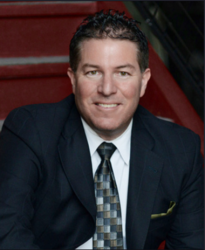 The top salespeople do what it takes to make sure they are better prepared than their competition
San Jose, CA (PRWEB) April 26, 2013
Doug Wulf, Senior Vice President of commercial real estate giant, Cassidy Turley, shares his insights as a sales professional of 29 years in commercial real estate with San Francisco Bay Area entrepreneur.
On the local talk show, Gary Michels, leading motivational speaker and sales trainer, discusses straightforward sales techniques and strategies to improve skills and performance for sales professionals and managers.
"It's very common today, among young sales people, to come out of college or other careers and believe that you can become successful and achieve the highest level working a 40 hour, 50 hour work week," explains Doug Wulf. "The top salespeople do what it takes to make sure they are better prepared than their competition and that translate into a 60 to 70 hour work week". Cassidy Turley is respected as a leading provider of commercial real estate and delivers creative real estate solutions to its customers. The company announced this week that it has been selected by the Georgia State Properties Commission (SPC) to identify and help drive occupancy savings across the State's real estate holdings for the benefit of Georgia taxpayers.
On each show, Gary interviews 2 top sales producers (top 5% of their industry or company). "This is a powerful show on how to handle objections," said Gary Michels. "Our guests have real-world experience that any professional can relate". The show also features an interview with Sharyl Davis, Senior Account Executive of Dean Evans and Associates.
"Turn It Up A Notch with Gary Michels" which features the interviews of Doug Wulf and Sharyl Davis will air on the San Jose talk radio station 1590 AM KLIV and online at http://www.KLIV.com by clicking the "Listen Live" link, Sunday, April 28 at 4:00 pm PST/ 7:00 pm EST.
Gary Michels currently serves as Co-founder of the motivational speaking, sales training company, Southwestern Consulting(TM), and speaks regularly on the Success Starts Now!(TM) seminar speaking circuit. Gary writes frequently for various organizations and companies on sales excellence and is the author of "Gettin' In and Gettin' Out, How to Get In Every Prospect's Door and Get Out with a Sale" and "Turn It Up A Notch Weekly". He conducts public seminars and sales conferences across the country, as well as individual sales training, sales coaching, and consulting. Clients that follow the program conservatively see a 15-20% growth within three to six months and 50% or more growth year after year as they stay in the program. If you want to increase profit margins; improve your sales team's confidence and competence; and produce more consistent sales results, contact Gary Michels at http://garymichelssalesmotivation.com/contact-us/ or call 408-337-1974.