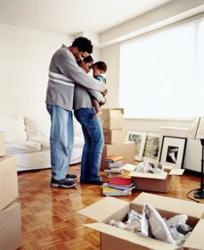 New York Movers | New York (NY) Moving Companies
(PRWEB) April 27, 2013
[NYC Moving Companies announced that the new service is meant to help people who are searching for reliable movers. Customers can use the service to request quotes from professional service providers within minutes. This is a no cost and no-obligation offer.
The company has created a database of licensed and insured movers with the highest ratings. MovingCompaniesNYC.com checks the reputation of the service providers and verifies their credentials before including them in its database. The background of every company is checked thoroughly to ensure that it has the highest ratings. The performance of each company is reviewed at regular intervals.
Get the right type of moving services: People can look for New York movers who offer the type of services they need. They can search for full service movers, self service movers, local movers, interstate movers, international movers, auto movers, piano movers, art and antique movers, commercial movers, providers of moving supplies, etc.
Moving supplies can be ordered online and delivered for free if the minimum order requirements are met. Those who prefer to do it all themselves can rent moving trucks or vans. NYC Moving Companies makes it easy to get the right service at the right price.
Start preparing for the move early: Relocation has been rated as one of the most stressful experiences in life. People need to make plans and arrangements well before moving day to reduce stress and fatigue. A moving checklist helps people to remember all the things they need to do to prepare for the move. Moving Companies NYC has provided a comprehensive moving guide on its website that helps people to plan their moves systematically.
Search for a reputable moving company in New York: It is best to start looking for a suitable company well before moving day. People can get much better deals by comparing quotes from a few companies and checking their reputation before deciding. A professional service provider will offer good service at a fair price and the customer will not have to worry about lowball quotes or hidden costs.
Browse through online reviews: It is best to go through a few online reviews to check the reputation of the service providers. It can be risky to pick the first company that offers a bid or to choose a company on the basis of the lowest bid without checking its reputation.
Request quotes from the top New York moving companies within minutes: New York Largest Movers Directory makes it easy to get free quotes from professional service providers. People can request quotes from the leading companies within minutes. They will receive competitive quotes directly from pre-screened companies with the highest ratings. This is no-commitment offer.