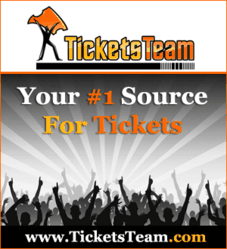 Check out TicketsTeam.com for low priced San Francisco Giants Tickets for this amazing season that is ahead of us.
San Francisco, CA (PRWEB) April 27, 2013
As the reigning World Series Champions for the second time in the last three years, The San Francisco Giants enter the 2013 season. During their annual Media Open House held at AT&T Park on the Virgin America Club Level on March 26th, 2013 the Giants President and chief Executive, Larry Baer announced to the public many new promotions, improvements and food offerings. Having #SFGiants as the top hashtag on Twitter's sports, the AT&T Park is a venue not to be missed. Check out TicketsTeam.com for low priced San Francisco Giants Tickets for this amazing season that is ahead of us.
With the recent World Series Championship of 2012, the AT&T Park has also been updated to accommodate 2013's season. The Park now offers WiFi to keep visitors better connected, along with mobile device and tablet charging stations throughout the park.
The opening day for the Giants this season is in Los Angeles, Monday April 1st. The home opener will be on Friday, April 5, where they will raise the 2012 World Champions Flag during the pre-game festivities.
Along with new improvements to the Park, they are also offering a promotional schedule that will include 10 world Campion-themed giveaways, including a snow globe presented by Comcast SportsNet, an umbrella by Coca Cola, a charm necklace and even a beach towel. Not only that, but there will be play themed prizes such as bobble heads of Posey, Barry Zito, and Ryan Vogelsong. Along with bobble heads, they even have gnomes of Sergio Romo, Tim Lincecum, angel Pagan knit beanies, Marco Scutaro t-shirts, and Pablo Sandoval kids jerseys.
Sports enthusiasts can also participate in many of the Giants group promotions and events with the purchase of a special ticket. These events include Metallica Night on Friday, May 3. Also on May 21, fans can purchase a special ticket to receive a bobble head of legendary closer Rod Beck who lent his support to the 20th Anniversary of Until There's A Cure Day. Then on September 9, fans can also purchase the special tickets to receive a Giants-themed Elvis bobble head and the 1st 20,000 fans with general game tickets will receive giants-themed posters featuring Elvis and other familiar faces of the 2013 giants.
TicketsTeam.com is one of best sources for discount concert, theater, sports and other event tickets. Consumers are able to pick from most popular rock music tour tickets. All tickets are backed by the customer satisfaction guarantee, so customers could order with confidence at no risk.