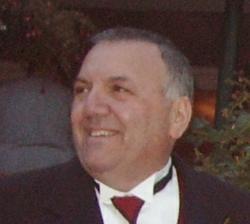 At CCMA, credit is all we know. It's what we do!
POPLAR GROVE ILLINOIS (PRWEB) April 28, 2013
Business Credit Radio is indeed honored to have Mr. Anthony Gaeta as the current guest speaker tonight. Mr. Gaeta is with Financial Solutionz LLC. While working for Vengroff, Williams & Associates, Inc., one of the largest collection agencies in the world, as regional Vice President Mr.Gaeta was responsible for the management, supervision, and coordination of all firm's activities. As Senior Account Executive for NCO, Tony was responsible for the sale and maintenance of blue chip clients for the largest commercial agency in the country. As General Manager of The Oliphant Financial Corporation, Tony was in charge of the entire backroom operation for the third largest debt buyer in the country.
In 2005 Mr. Gaeta formed Financial Solutionz LLC. Financial Solutionz LLC represents Honeywell Aerospace in the UK, Prague, Germany, France as well as in other international locations. Financial Solutionz LLC operates on an international, as well as a national scale which prides itself on its personalized service. Financial Solutionz LLC has recently become associated with Paladin Commercial Group LLC, a national collection's agency.
CCMA (Commercial Credit Management Associates) is a service provider to the B2B credit management profession and to businesses nationwide. CCMA's association of world-class credit management professionals provides contract service consulting, "Credit Boot Camp" educational/training workshops for the unemployed, and delivers the only live on the air radio show, Business Credit Radio, dedicated to the credit management profession. BCR is "The Voice of Credit Management" brought to you by CMA , a proud Affiliate of NACM that has helped business-to-business companies with their credit, collection, and financial decisions since 1883. Contact CMA for more details on how CMA can benefit you.