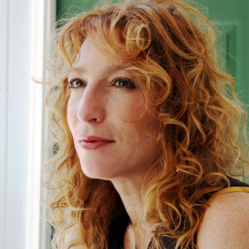 New York, NY (PRWEB) April 30, 2013
Ever feel a strong connection to a stranger?
Have unexplained fears or phobias?
Resonate with a certain culture or lifestyle?
Embark with Edy Nathan MA, LCSW for a fascinating journey of past life regression, reincarnation, and between-life explorations at the workshop, "The Power of Past Life Regression," on June 15th, 2013. Through the workshop, Past Life Regression,, get in touch with one's body and brain to create a continuity of communication and health that is not attained through conventional means.
Ever asked the question "Why am I here?" Ever wondered why one feels an instant electricity and alignment with certain people and not with others? Past Life Regression can help one understand the patterns in their own life, the meaning of recurring dreams, why illnesses are present, what keeps them stuck and what motivates them in life.
Explore the latest techniques in hypnotic regression therapy and hear what happens before birth and after death—and the possible future lives—as regression enables people to awaken from the constrictions of their past conditioning to release anxieties, phobias and fears. To register, please visit http://edynathan.eventbrite.com/.
Most people have the ability to change the perspective on life. This is a method of changing the negative to the positive. When people gain perspective about why and how they get in the way of their own happiness, these people are able to break through the mire of emotional molasses that keep them embedded in their patterns. When people understand a pattern, it can change.
Past Life Regression invites people to go back to a time where patterns were initiated. Take those patterns, look into them, see them for what they were in that time frame and release them.
When one thinks about engaging in Past Life Regression, the fears that are aroused are often about not wanting to see or feel something that one does not want to experience. The mind is a powerful resource. It will protect and lead them to what is tolerable.
An experienced past life therapist will always create a safe place to go during the regression. A garden, the water or whatever feels like a safe place to go to in your mind. One also has the ability to stop the process at any time. There is no need to go to any place one does not want to go. As Edy explains, "It is not the therapist's role to tell you what you are seeing, where you are or who you are with." When the regressive state is expertly guided by a therapist, or if regression is obtained on their own with a DVD with regression on it, they are not told what to do, who the interactions are with or why the interaction is taking place. They are simply taking note of the sensorial elements in the regression or as Edy asks, "What do you smell, taste, hear, sense or feel?"
When asked, "What are the powerful outcomes that can be obtained through past life regression?', Edy answered, "What Past Life Regression can do is help get in touch with your body and your brain to create a continuity of communication and health that is not attained through conventional means. Healing wounded parts of the traumatic experiences can be attained through Past Life Regression."