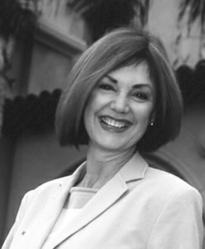 Being prepared with a audience prior to a book release is a key to success
Issaquah, Washington (PRWEB) April 30, 2013
Can book publishing really be profitable? According to author and entrepreneur, Susan Gilbert, it can be with strong visibility. Gilbert explains that marketing can fall to the bottom of the to-do list, when in fact it is a critical piece for book sales and/or being signed by a publisher. Being prepared with a audience prior to a book release is a key to success – which is called having an 'author platform'.
"Prior to social media determining whether you had an author platform was often determined based on whether you were a professional speaker who had ongoing opportunities to get in front of potential buyers," Gilbert explains. "Or it was measured by the size of your email list."
Gilbert adds that these elements are still important for an author to build credibility, but now includes so much more through social media and blogging. "As an author your goal is to reach as many readers in your niche as possible to increase book sales."
The author platform podcast by Susan Gilbert will help any writer who wants to self-publish or pitch to a publisher. Tips include how to set up a dedicated website for an author name or book, why regular blogging is important, how to set up, grow and engage followers on social media, and advice for offline marketing.
"Since the success of the Fifty Shades trilogy, the consensus among publishers seems to be that a self-published book gone viral will translate into a bestselling print book," said publisher and writer Bethany Sales in a recent article on Huffington Post. "The consensus among self-published authors is that traditional publishers can accomplish what they can't, including distribution, marketing, and selling foreign translation rights." Sales explains in the article that a well planned effort can open the doors for a publisher to notice an author.
One of the authors who Gilbert has assisted achieved just that by going from a self-published author, to having his book picked up by one of the major publishers, while achieving go-to credentials when major media is looking for expert advice.
Susan Gilbert is an Issaquah, WA based entrepreneur who specializes in website development, social media and marketing done-for-you services. Since 1987, Susan Gilbert has been a leading expert for online marketing and began to implement social media sites like Twitter and Facebook while they were in their beginning stages. She is recommended by bestselling author Glenn Plaskin and by clients including author and Inner Sports founder, Garret Kramer, Diane O'Connell, founder and editorial director of Write to Sell Your Book, and Michele Rosenthal, author of Before the World Intruded. Susan Gilbert provides evaluation of websites along with VIP coaching for entrepreneurs and businesses.
For more information on Susan Gilbert and for a consultation, please contact Susan Gilbert at 425-200-5590. Also visit the website at susangilbert.com for more information.