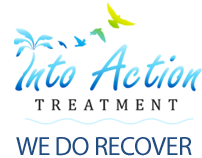 Miami, Florida (PRWEB) April 26, 2013
Into Action Treatment Center has just joined the recovery based social network In the Rooms, which is a place for all people in recovery to connect with other people who are living a drug free life. Into Action, and alcohol and drug rehab located in South Florida, hopes to connect and help those suffering with addiction get the help and solutions to their needs.
Much like In The Rooms, Into Action is focused on building a network of alumni who have recovered from drug addiction and found a new way to live in a healthy and sober way. Andrey Rossin is the founder of the drug treatment center located in Boynton Beach, Florida, and he had this to say about joining In The Rooms, "We are very glad to be featured on the site, and know that this partnership is a great one. InTheRooms is the largest social network focused on community and recovery from addiction.
InTheRooms Drug Addiction Treatment Directory's primary purpose is to find help for those struggling with their addition. They can help find a safe facility for Alcoholism Detox, prescription drug addiction, painkiller addiction, alcoholism and more. They believe that painkiller addiction, prescription drug addiction and alcoholism is a disease. An addict doesn't NEED drugs or alcohol to LIVE anymore. INTHEROOMS is the worlds largest Recovery Social Network, boasting not only the largest
Into Action Treatment is a small 24 bed coed Florida drug rehab center located in Boynton Beach. Into Action is a very unique center, which focuses on long term recovery for addicts and alcoholics. Most treatment centers in the industry are 28 days, however Into Action is a minimum of 45 days, while most clients who complete the program end up staying over 90 days, even if their insurance money has run out. For more information on Into Action Treatment and how they can help those affected with addiction, visit their website at http://www.intoactiontreatment.com, or call their 24 hour hotline at 1-855-933-6732 for free addiction advice and treatment options. Their treatment center is located at 2310 SE 2nd St. Suite 7, Boynton Beach, Florida, 33435.