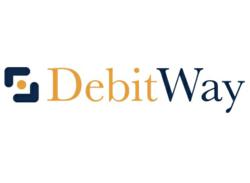 "DebitWay keeps its eyes on markets across the globe, and it is impossible to not recognize India as one of the most intriguing online economies"
Montreal, Quebec (PRWEB) April 26, 2013
The DebitWay.ca Corporate Blog has reported on a new study by Forrester that states that India's flourishing e-commerce sector will surpass the $9B USD mark in sales by 2016, up from $600M USD in 2012. This growth represents a 57% increase each year between 2012 and 2016.
The study, which was originally published in The Paypers, has since been updated to include an even stronger projection for India's e-commerce sector, stating that by 2020 the countries e-commerce market could be worth as much $70B USD annually.
DebitWay reiterated that one of the main reasons for this growth is due to surging internet user rates in India. Additionally, DebitWay reported that the growth was also attributed to the expanding use of smartphones in the region. The blog stated that at this time only 2% of India's 1.2 billion person population, approximately 27 million, are active smartphone users in India, with only 4% using their phones to purchase goods and services online regularly. These numbers are projected to grow rapidly and turn India into a major player in the e-commerce sector in the near future. Furthermore, using figures from Statistics Canada, DebitWay was able to report that Canada has welcomed almost 275,000 immigrants from India into the country over the last decade, meaning online industries like remittance are likely to reap the benefits of India becoming an e-commerce heavyweight.
"DebitWay keeps its eyes on markets across the globe, and it is impossible to not recognize India as one of the most intriguing online economies," explained Rod Tomita, Regional Senior Business Development Manager at DebitWay. Tomita added, "What this report does is verify that industries like remittance are really just starting to scratch the surface of their financial potential as more countries become more savvy when it comes to the internet and mobile technology."
About DebitWay
Headquartered in Montreal, Canada, DebitWay.ca is a certified payment provider that offers INTERAC® Online Payment (IOP) solutions. Simply by adding additional DebitWay.ca payment options to already existing platforms, Debitway.ca partners can begin accepting bank payments in real-time instantly.
DebitWay.ca's list of partners are comprised of some of the most experienced and knowledgeable people within the payment processing industry. Currently, participating financial institutions include BMO Bank of Montreal, RBC Royal Bank of Canada, Scotia bank and TD Canada Trust.
For more information, contact Debitway.ca at social(at)debitway(dot)ca.