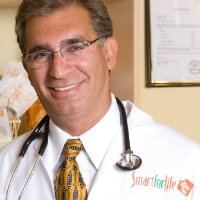 Dr. Moulavi joined Webponder.com so that individuals could learn more about losing weight and getting healthier through the Smart for Life Management Centers through a live video consultation.
Boca Raton, FL (PRWEB) April 27, 2013
Weight loss doctor, Dr. Sasson Moulavi, is now available to answer weight loss questions through live video consultation, ask a doctor online website, Webponder.com. Dr. Moulavi is the Medical Director of Smart for Life Weight Management Centers headquartered in Boca Raton, Florida.
Dr. Moulavi joined Webponder.com, so that individuals looking to speak with an mdonline and interested in learning more about losing weight and getting healthier through the Smart for Life Management Centers could reach out to him and connect to him through face to face live video consultations. Webponder.com is an online expert advice website that connects visitors to Webponder with experts and professionals in a variety of fields through live video chats.
Dr. Moulavi graduated from the University of Toronto with a degree of Doctor of Medicine, and he completed post graduate training at McGill University in Montreal, Canada. Dr. Moulavi has acted as the director of operation of multiple weight loss centers in the U.S. and Canada, and holds Board Certification in Bariatric Medicine. Dr. Moulavi previously practiced as a family doctor.
There are a wide variety of experts available on Webponder.com, including attorneys to get free legal advice online from, medical professionals, technology experts, and auto aficionados. Webponder combines the convenience and efficiency of live streaming video with the desire for face to face communication. Experts have profiles that are listed in Webponder's directory that include their background information, professional credentials, educational history, uploaded videos and articles, and their rate sheet. Each expert chooses the individual rate at which they are willing to have a video consultation at, but many experts and professionals offer video consultations for free.
Someone looking for advice, a Member, can register for free on Webponder.com, and then browse the directory and choose the expert that they think is the best fit. Once they find the expert of their choice, they simply click on "Request a Meeting," and send the expert a request. Once the expert reviews and approves their request, both parties simply login and click on the "Join Meeting" button, and they will then appear on each other's screens.
Media inquires for Smart for Life Weight Management Centers can be directed to Dr. Moulavi at (561) 338-3999. For Webponder.com, media inquiries can be directed to Steve Thompson, co-founder and Managing Director, at (305) 373-7775.