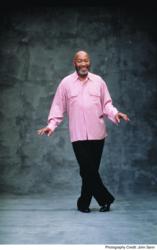 "One of the top jazz pianists in the world..." (Los Angeles Times)
Aliso Viejo, CA (PRWEB) April 28, 2013
Soka Performing Arts Center will welcome back Kenny Barron on May 11th at 8 pm. Nine-time GRAMMY award nominee Barron, described by the Los Angeles Times as "One of the top jazz pianists in the world", will bring The Kenny Barron Trio to the acoustically acclaimed 1,000-seat venue in South Orange County, CA. as part of the Center's Jazz Monsters series.
Barron is also a National Endowment for the Arts Jazz Master and a six-time recipient of Best Pianist by the Jazz Journalists Association. Jazz Weekly has called him "The most lyrical piano player of our time."
Tickets are available online at http://www.performingarts.soka.edu or by calling the Soka Performing Arts Center box office at 949-480-4278. Hours are Monday through Friday from 10:00am to 2:00pm. Map and directions: http://www.soka.edu/directions.
Soka University is a private, four-year liberal arts college and graduate school located on 103-acres overlooking a wilderness park in Aliso Viejo, CA. The university is ranked in the Top 7 liberal arts colleges in California and Oregon in US News and World Report's Best Colleges 2013, and in the Top 50 in the country. Soka University offers a 9:1 student/faculty ratio and study abroad for every undergraduate student. Founded upon the Buddhist principles of peace, human rights and the sanctity of life, SUA is open to top students of all nationalities and beliefs. About 60% of Soka University's students come from across the US and 40% have come from more than 40 other countries. Admitted students whose annual family income is $60,000 or less may be eligible for Soka Opportunity Scholarships which cover full tuition. Additional scholarship opportunities are available for higher income levels.