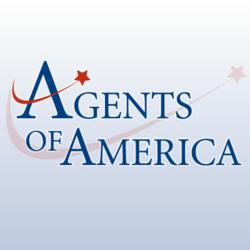 The agent of tomorrow will be conducting business differently than those of today. The key to an agency success is their understanding their three most important assets: agency reputation, client base"
Las Vegas, Nevada (PRWEB) April 29, 2013
Through their extensive library of high level educational material, the AOA Learning Center is expanding to provide this information to Insurance Companies and Insurance Organization in a variety of media including webinars, seminars, and newsletters. Also thru our partnership with WebCE AOA plans to convert the content from each of their first three publications into continuing education programs beginning the fourth quarter of 2013 and continuing into 2014. A print version of "Book One" will be available later this year, published by Thomson Reuters.
"Agents are busy people. Our goal is to provide agents with the information they need to assist them in managing their E&O exposure in a format that suits them best, says Curtis M. Pearsall, Executive Director of the Agents of America Learning Center. "We will be making this information available via recorded webinars and seminars, ranging in length from 1 – 3 hours. In addition, we will be able to develop customized newsletters that will contain this high level risk management information as well as a weekly E&O tip. This material is ideal for organizations that are looking to enhance their value proposition with their customers or agencies. With over 1,500 existing articles and the information from the chapters in the eBook series "A Comprehensive Guide to Avoiding E&O Claims", we have E&O content from many of the top insurance industry experts."
The material will be available for a specific subject or for a package of E&O subjects. The topics will cover a wide range of topics addressing the E&O exposures associated with issues such as: licensing, solicitation, binders, cancellations, Exposure Analysis Checklists, automation, documentation, agent's legal liability, the necessity of sales training, understanding your E&O policy as well as the exposures associated with writing virtually every line of business.
In addition to "Book One" which was released in December of 2012, AOA recently announced the contents and details for "Book Two and "Book Three" both of which will be available later in 2013. These three books will contain close to 60 chapters dedicated to E&O loss prevention and risk management. For complete details for each book including the Table of Contents.
Also interested parties should contact Angelo Gioia at angelo(at)agentsofamerica(dot)org or Curt Pearsall at cpearsall(at)agentsofamerica(dot)org.
"As a professional association, AOA is dedicated to the personal and professional growth of insurance agencies and their employees; we are committed in delivering the highest quality of education and information. It's more important now than ever before that agents take firm grasps on their business guiding it through these economically troubling times. The agent of tomorrow will be conducting business differently than those of today. The key to an agency success is their understanding what is important to them and protecting and enhancing their three most important assets: agency reputation, client base, and staff", said Angelo Gioia, Founder of AgentsofAmerica.ORG. "Education is the key and AOA is committed in providing practical answers and solutions to help insurance agents and agencies deal with today's issues paving the way for long term growth and success", continue Gioia.
About AgentsofAmerica.ORG
AgentsofAmerica.ORG is an Insurance Agent's Association and indispensable resource for news, products, services, education, and industry information throughout America. The organization's mission is to deliver the BEST people, products, information, and services to agents all designed to help them manage and grow their business and provide ongoing value to their clients. Our motto is "Bringing the BEST Together." AgentsofAmerica.ORG is offering a FREE MEMBERSHIP to anyone interested in learning about the valuable benefits the new organization offers. All members are eligible for additional discounts and access to an extensive array of other membership programs. Visit http://www.agentsofamerica.org for more information.