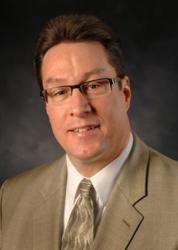 AT CCMA, CREDIT IS WHAT WE KNOW....IT'S ALL WE DO!
Poplar Grove, IL (PRWEB) April 29, 2013
Business Credit Radio is indeed honored to welcome back Mr. Jerry Bailey as the guest speaker again tonight. Mr. Bailey is currently the Executive Sales and Education Services Manager for NCS and has been with the company since 1995. Prior to coming to NCS, Jerry was a Corporate Credit Manager in the manufacturing industry for 10 years, during which time he gained a very thorough hands-on experience with both UCC filings and Mechanic's Lien filings.
Jerry consults with companies daily and has spoken to groups nationwide about Article 9 of the Uniform Commercial Code, the Revised Article 9 Model Act, the nuances of Construction Credit, and the benefits of selling through secured transactions. His presentations cover not only the legal protections brought about by the mechanic's lien and UCC filing processes, but also practical solutions of how and when to use these tools.
Since 1970, NCS has been the industry leader throughout the U.S. and Canada in collections and mechanic's lien, bond claim and UCC filings. NCS offers proactive solutions to secure receivables minimize credit risk and improve profitability.
CCMA (Commercial Credit Management Associates) is a service provider to the B2B credit management profession and to businesses nationwide. CCMA's association of world-class credit management professionals provides contract service consulting, "Credit Boot Camp" educational/training workshops for the unemployed, and delivers the only live on the air radio show, Business Credit Radio, dedicated to the credit management profession. BCR is "The Voice of Credit Management" brought to you by CMA , a proud Affiliate of NACM that has helped business-to-business companies with their credit, collection, and financial decisions since 1883. Contact CMA for more details on how CMA can benefit you.