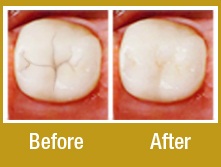 Call us and Smile Everyday
Las Vegas, Nevada (PRWEB) April 27, 2013
A professional dentistry practice located in Las Vegas, Smiles Today Dental recently made an announcement that it is featuring a free raffle to win $300 in teeth whitening services. This dental office offers a wide variety of general and advanced dentistry practices to its patients.
A representative of Smiles Today Dental has this to say about their recent decision to feature a raffle to anyone interested in entering it, "We relish the chance to give someone the opportunity to have whiter, brighter teeth without having to pay for them." They further explain their generosity, "Not everyone has dental insurance, and many people don't have the kind of coverage that pays for cosmetic dentistry. We just want everyone to have the opportunity to feel like they can smile today and every day."
Anyone who is interested in entering the raffle can do so simply by visiting the website. All you need to enter is to submit your email address and click "Enter the raffle." The winner will be contacted at the close of the raffle, which has yet to be decided.
A professional Las Vegas Dentistry practice, Smiles Today Dental provides reasonably priced dental services to residents of the Las Vegas area as well as to individuals who work there. The group offers the ultimate in customer service and convenience by opening its doors seven days a week and providing free roundtrip transportation for its patients. This Las Vegas Dental practice performs an assortment of basic dental procedures including dental exams, cleanings, x-rays, braces, extractions, fillings, veneers, crowns, implants, and dentures.
Smiles Today Dental
Las Vegas Dentistry Professionals
1580 East Desert Inn Road
Las Vegas, NV 89169
702.655.6777
smilestodaydental.com
##