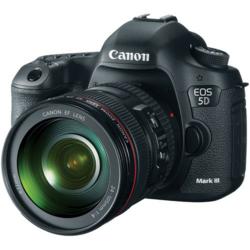 We see photography as a journey, on which we hope to provide continuous support to customers at different levels, from advice and supply of products and great service, to increasingly, an educational experience."
Brisbane, QLD (PRWEB) April 29, 2013
Photographic retailer CameraPro has been listed 13th in the 2013 BRW Fast Starters list, released on Friday.
The list also ranks CameraPro as the second fastest growing start-up retailer in the country, and the fastest-growing start-up business in Queensland.
Founder and Director Jesse Hunter attributes CameraPro's continued growth to an obsessive focus on customer service, which he believes has led to enormous word of mouth business growth.
"Being in such a niche market, and one I am personally so passionate about, we see customers as partners with whom we aim to forge lasting relationships," Mr Hunter said.
"Long term, our goal is to continue to build experiences for our valued customers which are far more than transactional. We see photography as a journey, on which we hope to provide continuous support to customers at different levels, from advice and supply of products and great service, to increasingly, an educational experience."
Founded approximately 5 years ago, CameraPro began as a wholly online operation, operated out of its founder's garage. In its second year CameraPro expanded its presence to include one, and then two, Brisbane CBD office/showrooms, before opening its first retail store in May last year, in Brisbane's Fortitude Valley.
CameraPro is now recognised as a key national retailer in the professional photographic marketplace. It was one of the first retailers of its kind to combine a strongly focused online presence with multiple (and growing) niche retail spaces, enabling customers to get the best of both worlds.
"While great service and support have been offered for decades by leading Australian professional photographic retailers, few had previously combined the online and offline experience, while ensuring 100% Australian stock and internationally competitive prices," Mr Hunter said.
"We also value very highly our close supplier relationships, and wherever possible aim to deliver value to suppliers and customers alike. For example, we have held a number of exclusive, national first launch events for ground breaking products such as Nikon D800, Nikon D4, and Canon 5D III."
"Getting together with customers in this way is also a great deal of fun," Mr Hunter said.