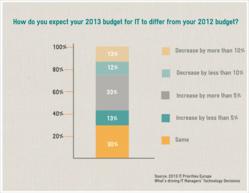 "The benefits of the Expertise-on-Demand model are significant. Expensive recruitment and training costs are undertaken by us, the supplier, and resource can be available immediately, yet scaled back in quieter periods. "
Gary Miller, Director, MBA IT
London, Greater London (PRWEB UK) 29 April 2013
It seems that organisations of all sizes are using these proactive resourcing methods to bolster their existing IT departments, in a number of different ways. Requirements vary from organisation to organisation, from desktop support to filling specialist Microsoft skills gaps. Every need is different.
Traditional methods of employing contractors don't always offer the flexibility that is needed, with many offering a minimum of 6 months and even more who want full time roles. If everything does go smoothly, once the contract has ended, should you need to employ their services again in the future, it is highly likely that they will unavailable and working on another contract.
Gary Miller, Director at MBA IT believes that organisations can benefit hugely from looking at an IT Expertise-on-Demand approach. "We work with a large number of organisations who came to us initially because they needed some temporary or part-time IT resource. Some are filling specific skills gaps within their teams, others are just bolstering the numbers at busy times or when they don't have budget for a permanent member of staff, and then there are those who need out of hours resource to move desks or to set up PC's for new users. The common requirement across all of our customers however is that they need experienced, skilled IT professionals who can slot straight into their team." Miller continues "The benefits of this Expertise-on-Demand model are significant. Expensive recruitment and training costs are undertaken by us, the supplier, and resource can be available immediately, yet scaled back in quieter periods. "
This Expertise-on-Demand zeitgeist could be happening because CIO's and IT Directors are becoming more aware of how damaging a skills shortage could be. A 2012 survey by Harvey Nash of more than 2,000 IT leaders highlighted that 42% of IT leaders believe that a technology skills shortage will prevent their organisation from keeping up with the pace of change. However, 61% recognise that IT is fundamental to the future success of the business and a massive 73% of those surveyed have concerns about the innovation potential within their IT department.
The 2013 IT Priorities Report from Computer Weekly and TechTarget showed that 55% of the 500 IT leaders who were surveyed believed that this years' budget would either stay the same or be less than last year. Where cuts were expected, it was thought that 23% would be on IT staff spending.
"Without exception, our customers are cutting back unnecessary spending, which includes trying to reduce the amount that is wasted when you recruit and train IT professionals who then leave the company before they can return the investment you have made in them." Says Miller "We work in a way which suits our customers' needs, whatever they are. If they need an IT Support professional one day a week, we can provide that. If they need an Exchange expert for a month, we can help with that. We take care of the recruitment and retention issues so that our customers can get on with delivering effective IT operations to the business."
With such high expectations of the traditional IT department and obvious skills shortages and recruitment issues, is it time to investigate IT Expertise-on-Demand as a viable resourcing option.