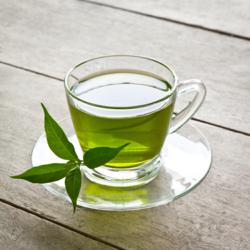 Atlanta, GA (PRWEB) April 30, 2013
Green tea, black tea, and white tea all come from the same plant, Camellia sinensis. The characteristic color and flavor associated with each type of tea depends on the method of preparation. In general, green tea is not fermented and is exposed to only nominal oxidation.
The antioxidant and polyphenol content of green tea has garnered the most attention for its health benefits and a great deal of associated research has been conducted within the last decade. A study published in the June 2008 issue of the European Journal of Cardiovascular Prevention and Rehabilitation showed that drinking a cup of green tea has an almost immediate positive effect on blood vessel function and can reduce the risk of heart disease. In April 2006, the Annals of Internal Medicine reported a Japanese study that linked regular consumption of green tea and other caffeinated beverages to a reduced risk of Type 2 diabetes.
It didn't take long for researchers in the dental field to discover that green tea could help improve oral health as well. Dr. David Zelby, an Atlanta dentist and prosthodontist, says that findings published in the Journal of Periodontology revealed green tea's potential to fight gum disease, an inflammatory oral disorder that affects over half of American adults. The study, conducted by Japan's Kyushu University, showed that regular consumption of at least one cup of green tea per day reduced all three primary indicators for gum disease. "The tea drinkers," says Dr. Zelby, "were all males between ages 49-59 and all showed reduced periodontal pocket depth, less attachment loss in the gum tissue, and reduced bleeding when probed."
A second article, published in the May 2012 issue of the Archives of Oral Biology, claims that green tea's potential for addressing common oral health issues may be more far-reaching than initially thought. Among other things, the article's authors assert that green tea can protect tooth enamel from the deleterious effects of tooth decay, reduce inflammatory soft tissue reactions in tobacco users, force apoptosis (cell death) in oral cancer cells, and even fight bad breath by neutralizing the volatile sulfur compounds that occur naturally in bad breath-causing foods like garlic and onions.
Although these studies seem to promote green tea as the newest weapon in the ongoing fight for oral health, Dr. Zelby notes that both studies "call for further clinical research before we can definitively say that green tea can prevent cavities and cure gum disease." Rather than abandon a regular at-home dental hygiene regimen or skip checkups and cleanings in the hopes that green tea will suffice, people are encourage to incorporate green tea into a healthy lifestyle that includes a healthy diet and regular visits to the dentist.
To enjoy all the potential oral health benefits green tea has to offer, Dr. Zelby recommends drinking 1-3 cups of green tea every day. "Be sure to avoid sweetened, bottled green tea beverages," he says. "The sugar content of these drinks will counteract whatever oral health benefits green tea has to offer."
Dr. David Zelby specializes in restorative dentistry and dental prosthetics and practices at Aesthetic & Implant Dentistry of Atlanta. To speak to Dr. Zelby about dental implants, teeth replacement, or any general dental health concern, call (770) 995-0550 or visit http://www.davidzelbydds.com.