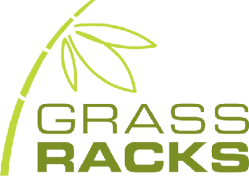 Malvern, PA (PRWEB) April 30, 2013
After a successful initial launch in November of 2012, Grassracks is ready to release their second round of products just in time for summer. Having spent the rest of winter engineering and designing better products, these Malvern, PA-based board sport enthusiasts have given us something to get excited about. The new line of bamboo racks caters to each individual board sport, skiing, and biking, making them better for displaying and organizing.
Combatting the traditional 'board bag in the basement' mentality, Grassracks is revolutionizing the way athletes everywhere view and treat their equipment post-use. Grassracks uses the strength and natural beauty of bamboo with their easy installation system to give athletes a means to store, organize, but most important, display their equipment in style.
Not just for the individual consumer, the racks are a perfect way to accent and organize any store space, allowing shops to display boards to customers while giving the space a natural feel and look. The products have proven to be a great retail product and Grassracks offers a progressive new look on the retail model.
To complement the sport racks, there is Grassracks' Home Décor line. Newly engineered shelving and a pair of great-looking bar stools follow the same eco-friendly and high-quality principles we've come to expect from the company. Not satisfied with traditional screws and glues, the pair of stools and coffee tables are 100% hardware free, sturdy, and easy to assemble.
Beautiful, functional, innovative, and easy, Grassracks is a refreshing company with the high-quality products we all deserve.
Founded in 2010, Maholla Products' mission is to give the world an eco-friendly, high-quality, and innovative alternative to the everyday metal and plastic products that exist today. You don't have to be a board sport enthusiast or environment lover to appreciate the strength and beauty of our products. Maholla Products is a privately held company headquartered in Malvern, PA. We are committed to making the world a better place through environmental and social responsibility through products like Grassracks. For more information on Maholla Products, please visit http://www.grassracks.com.