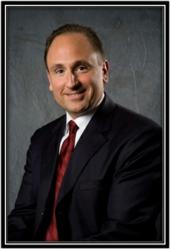 "I have waited years for an ankle replacement that fits my criteria."
Scotch Plains, New Jersey (PRWEB) April 30, 2013
Dr. Paul Kovatis, approved & featured with NJ Top Docs for the past five years, is a board certified and fellowship trained orthopedic surgeon who focuses on all surgical and nonsurgical disorders of the ankle and foot. Dr. Kovatis is not only a highly praised surgeon in the medical community, but will be making history performing the first Total Ankle Replacement at Hackensack University Medical Center this upcoming May of 2013.
Ankle arthritis remains one of the most frustrating orthopedic ailments of the lower extremity for patients and surgeons alike. Past treatments were mediocre at best, provided little pain relief and lead to a significant loss of patient quality of life.
For decades, orthopedic surgeons attempted to re-create the biomechanics of the ankle joint as was done with total hips and knees. Unfortunately, the three dimensional weight bearing forces across this very small and complex joint are vastly different and the early ankle replacements failed rapidly. Technology has advanced where the results are now finally promising.
While fusing the arthritic ankle joint still remains the proverbial gold standard, total ankle replacement is an alternative in carefully selected patients. This surgery replaces the arthritic ankle with a combination of metal and plastic recreating and preserving the motion of the joint while fusion glues the joint permanently preventing motion. "Not every arthritic ankle qualifies for a total ankle replacement and frankly most do not. You simply cannot compare the success rates or biomechanics of this operation with the total knees and hips on the market today. I know this frustrates patients but it is the inherent nature of the procedure." Dr. Kovatis adds, "Successful total ankle replacements are still in the embyonic stage and very careful patient selection and frank patient education is critical. Failure and complications result in ankle fusion or worse so I warn every patient about these facts."
"I have waited years for an ankle replacement that fits my criteria," Dr. Kovatis states," I am confident that one day, technology will allow orthopedic surgeons to offer this option to more patients. For now, however, it is an exciting but very technically demanding procedure but a good one to keep in our orthopedic armamentaria for a small cohort of patients with advanced ankle arthritis."
Dr. Kovatis advises patients with advanced or end-stage ankle arthritis to consult with a fellowship trained orthopedic surgeon (MD) to see if they qualify for this procedure. A dedicated and passionate patient educator, Dr. Kovatis serves as Chairman of the Quality and Patient Safety Committee of the Board of Governors at HackensackUMC and states, "For patient safety and common sense, I do not sugar coat this operation nor should it be completed by someone who isn't highly trained in orthopedic leg and ankle surgery."
Dr. Kovatis is the Director of the Leg, Ankle and Foot Section of the Dept of Orthopedic Surgery as well as the President of the Medical Staff at HackensackUMC. He completed his fellowship at the Hospital for Special Surgery in NYC.
Dr. Kovatis has performed surgery on many athletes including the NJ Net's Jacque Vaughn. Numerous emergency rooms, attorneys and insurance carriers throughout the tri-state area consult with Dr. Kovatis for complex leg, ankle and foot cases.
Dr. Kovatis has been honored and awarded among many prestigious and respected outlets such as Who's Who in Healthcare and Medicine, American Medical Association Physical Recognition Award with Special Commendation for Self-Directed Learning, and is a Lifetime Honor Legion Recipient from the New Jersey Police. This highly commended Orthopedic Surgeon is also the founder of the "Kovatis Scholarship" given to medical students at Hackensack University Medical Center.
In honor of his medical accomplishments, Dr. Paul Kovatis was invited to throw out the first pitch at the Mets game on Saturday, April 20, 2013 at Citi Field. Dr. Kovatis is proud to add that it was a perfect strike! While a career in professional baseball may be in the cards for Dr. Kovatis, it's clear he's here to stay in Orthopedic Surgery. To learn more about Dr. Paul Kovatis, please visit his NJ Top Docs profile at: http://www.njtopdocs.com/Kovatis.
About Us
NJ Top Docs is a comprehensive information resource of Top Doctors, Dentists and Hospitals. We are profiling over 900 Healthcare Providers and have made it convenient for you to find them.
NJ Top Docs allows patients to "meet" these providers online before making their appointment.
For more information, e-mail us at info(at)NJTopDocs(dot)com and/or visit http://www.NJTopDocs.com.
You can also follow us on Facebook – Twitter – YouTube