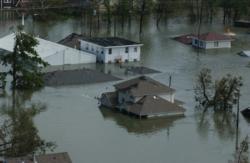 With hurricane season right around the corner, Gulf Coast Educators Insurance encourages Floridians to review their flood insurance as soon as possible
Naples, Florida (PRWEB) April 30, 2013
Gulf Coast Educators Insurance in Southwest Florida warns Floridians of changes to homeowners insurance policies. These recent changes affect liability limits for flood insurance and those who have a homeowner or property insurance policy that includes coverage for pool screen enclosures and car ports.
Gulf Coast Educators Insurance encourages its clients to review their current policy as the Florida insurance agency announces some important changes to its property insurance policies for homeowners. The first change is the reduction of flood insurance liability limits from $300,000 to $100,000. "With hurricane season right around the corner, Gulf Coast Educators Insurance encourages Floridians to review their flood insurance as soon as possible. If clients need to make changes, those changes will become effective within 30 days so clients should plan to be covered around June 1, which is the start of hurricane season," says Ron DeFreitas owner/agent of Gulf Coast Educators Insurance.
Florida residents can purchase flood insurance from Gulf Coast Educators Insurance, in conjunction with the National Flood Insurance Program (NFIP), for up to $250,000 for property damage and $100,000 for personal contents. If your home is valued over $250,000, additional flood insurance may be purchased. NFIP coverage is also available for commercial buildings with limits up to $500,000 for building coverage and up to $500,000 for coverage of its contents.
Another recent change to Florida homeowner insurance policies is that Citizens Insurance is no longer insuring carports and screen enclosures. This means these structures will no longer be available for coverage under a Florida property insurance policy or Florida homeowners insurance policy. This decision from Citizens Insurance is due to carports and screen enclosures being a liability because Florida has such a high risk for hurricanes and these structures are not generally well-built.
Gulf Coast Educators Insurance will still insure clients who have a car port and screen enclosure. "I strongly advise homeowners to contact a Gulf Coast Educators Insurance agent for a policy review to ensure homeowners have the right insurance coverage that will include such things as cart ports and screen enclosures. We are not saying we won't offer insurance that covers these structures we are saying that one of our many Florida insurance underwriters is no longer offering coverage that includes a car port or pool screen enclosure" adds DeFreitas.
DeFreitas also states "If a homeowner is uncertain whether their carport or screen enclosure is covered, now is the time to talk to Gulf Coast Educators Insurance and find out, rather than when a hurricane or wind storm is barreling across the state of Florida and you end up needing to file a claim."
Gulf Coast Educators Insurance is the leader in insurance and financial services in Southwest Florida. Their agents can offer insurance coverage on single family homes, condominiums, and renters insurance for residents in the Naples and Port Charlotte Florida areas. Gulf Coast Educators Insurance agents are experts in the insurance industry and will counsel Floridians on home insurance, property insurance, car insurance and life insurance policies.
For more information or a for a free review of your home insurance and property insurance policies in Florida please call Gulf Coast Educators Insurance at their Naples Florida office at 239-591-0963 or at their Port Charlotte Florida office at 941-391-5423 or visit online at: http://www.propertyandhomeinsuranceflorida.com