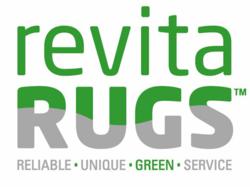 We have joined the New York Metro Chapter and look forward to all ASID opportunities to meet the talented designers in our industry and share with them our extensive services in the valuable rug genre. - Azita Goldman, VP Business Development
South Hackensack, NJ (PRWEB) April 29, 2013
RevitaRUGS will bring its knowledge, experience and eco-friendly presence to the prestigious ASID Design Symposium 2013 for Industry Partners and Vendors on May 2 at The Water's Edge at Giovanni's 2748 Post Road, Darien, CT 06820.
"We have joined the New York Metro Chapter and look forward to all ASID opportunities to meet the talented designers in our industry and share with them our extensive services in the valuable rug genre," said Azita Goldman, VP Business Development at revitaRUGS.
RevitaRUGS is an active member of Meadowlands Regional Chamber, RIA: Restoration Industry Association and ORIA: National Association of Rug Importers, Wholesalers, and Manufacturers, as well as ASID Industry Partners.
ASID is a community of people—designers, industry representatives, educators and students—committed to interior design. Through education, knowledge sharing, advocacy, community building and outreach, the Society strives to advance the interior design profession, and in the process, to demonstrate and celebrate the power of design to positively change people's lives. Its more than 38,000 members engage in a variety of professional programs and activities through a network of 48 chapters throughout the United States and Canada.
Founded in 1975, the American Society of Interior Designers is the oldest, largest and leading professional organization for interior designers.
More information about revitaRUGS can be found at http://revitaRUGS.com.
About revitaRUGS
RevitaRUGS has a lifelong commitment to the care of rugs and the customers who own them.
Over 20 years ago, our founder Hamid Zarei, whose eye for textiles and his firm commitment to outstanding customer service propelled him to the forefront of Italian interior design, realized that the process of cleaning fine rugs had been largely unchanged and unimproved for centuries. In response, he created a new way to care for fine and delicate rugs, starting with one key ingredient: pure, clean water. Not only were rugs reinvigorated, the process he pioneered protected the air quality and health of the entire home.
The beauty—and effectiveness—of our organic wash process also includes dye-free, perfume-free soaps; and quick, efficient drying.
Today, we're proud to bring Europe's most celebrated way to keep rugs beautiful to your neighborhood. To learn more, we invite you to our website http://www.revitarugs.com.