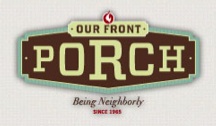 This program supports five charities, all focused on programs and services for disabled atheletes
Portland, Ore (PRWEB) April 30, 2013
Prometheus Real Estate Group has a commitment to making a difference in the community and launched their first ever targeted cause marketing campaign titled the "2013 POrCH Challenge" using social media to generate more participation, awareness and results for charities seeking to improve the lives of people with disabilities through the power of sports. The program includes donation goals of $5,000 for each region including: Northern California, Oregon, Southern California, Washington, and the HOME Office. Their total total goal is $25,000.
The campaign is in support of five charities, including: Bay Area Outreach and Recreation Program, Oregon Adaptive Sports, United States Adaptive Recreation Center, Outdoors for All Foundation, and Disabled Sports Far West USA. The 2013 POrCH Challenge is running on the Prometheus Real Estate Group Facebook page and is also linked on their volunteer website.
Using CafeGive Social's platform, donations are collected and are immediately applied to the goal stated on each region's page. A main leader board for the campaign keeps a tally of the total and the progress of each region. The CafeGive Social platform provides an easy way for donors to share their support and to encourage friends and colleagues to join in the 2013 POrCH Challenge. The program is running this month and will be wrapped up on May 24, 2013 at Prometheus' annual leadership conference appropriately themed "Game On."
The Promethean OutReach and Community Help program, or "POrCH," allows Prometheans to volunteer in the community with causes and organizations they feel passionate about. After just three short, yet successful years, Prometheus has extended the "POrCH" program to over 37,500 residents (known as Neighbors) with the goal of building a deeper sense of community making a difference in the world. This is their first giving campaign that takes their support to social media. The program was developed with CafeGive, and takes advantage of CafeGive's social marketing platform and internet applications designed to help companies engage with community and to build strong social media cause marketing programs.
By using CafeGive, Porch 2013 can be shared via Facebook and Twitter by friends to supporters quickly and easily, and the results are transparent.
About CafeGive
CafeGive is the only company that combines social media marketing with meaningful, action-oriented cause marketing applications. Using our product, CafeGive Social, we have helped companies, agencies and nonprofits of all sizes connect with customers to build brand, enhance reputation, raise awareness and effect social change. Headquartered in Portland, Oregon, CafeGive is a privately held company. For more information visit CafeGive at
http://www.cafegive.com.