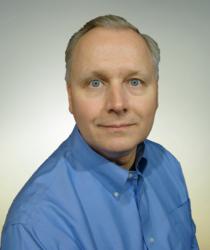 More than ever, families need to be together around the family dinner table and have constructive conversations. I teach how to have those conversations and what to talk about.
Roanoke, VA (PRWEB) April 30, 2013
Mark Jala, author of the upcoming book Cook, Talk, Love – How to Nourish Family Relationships During Meal Time, is seeking sponsors and partners. The event is the book launch which includes the completion of the book and the marketing of the book. The event runs through October 2014.
Today, three trends are impacting every family: a breakdown in family unity, lack of empathy and lack of focus. One common result of these trends is poor communication both at home and at work. Children are negatively affected with poor food choices and high conflict households. Mr. Jala has discovered there are specific topics of conversation that counter these trends. Mr. Jala recommends the family meal as the best time to have such conversations. His book teaches how to have those conversations while cooking great food.
Information about the sponsor package is available at the Cook, Talk, Love website. There are several things attractive about the sponsorship packages. At this stage of the writing, in-context product placements can be written into the book. Second, Mr. Jala can customize content for the sponsor in the form of written or video content for the sponsor website, recipes, cooking instruction, or customized webinars.
A PowerPoint show is also available with details about the book, book launch, why the message is important, What Mr. Jala has to offer, what he is looking for, about Mr. Jala, the sponsorship packages, and how resources will be utilized.
About Mark Jala
Mark Jala is available for interviews and speaking engagements. Book him for your show today. He is available on short notice via telephone. Mark Jala writes for http://www.CookTalkLove.com and is writing his first book about using the family meal as the perfect setting for constructive family communication. Sponsors please contact Mr. Jala by email or phone for full details or by visiting the website sponsor page.