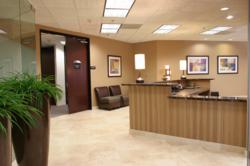 Let a professional company manage the parts of your business that are not core.
(PRWEB) April 30, 2013
Your Office Agent now offer professional virtual office services to their clients, from the big executive suite provider buildings to the newer and trendier coworking locations in over 70 countries globally. There are now thousands of options available from as little at $50 a month all over the world. Setting up the virtual office can be done almost instantly through the Your Office Agent team. No need to worry about office leases and rental rates since the premise of working in a central office has been eliminated. Moreover, users won't ever have to be bothered by the morning rush since they don't need to commute to your office. Everyone will have access to the virtual office by simply connecting to the internet and using a professional outsourced business adress and telephone answering service.
A virtual office combines address services with off-site technological communications enabling people to lessen their overhead costs while still managing to keep business professionalism intact. Not all people have the cash to fund and maintain a traditional office; therefore, a virtual office can provide a professional business image. This cuts down on office expenses and at the same time ensurs the effective running of the customers business.
Getting professional virtual office services from a reputable company is a must. Professional virtual office service companies employ experienced, multi-tasking staff who are equipped to handle the needs of their clients. They will be the one taking messages or handling calls and this is why Your Office Agent curate the many many services out there for their clients
Your Office Agent specialize in this whole process. Taylor Hunter, VP for client services is working with clients daily to help them find ways to take advantage of the digital and virtual world that surrounds them in a positive way. to contact Taylor or any of his team call 800 600 0881, email contact(at)yourofficeagent(dot)com or visit their website on http://www.yourofficeagent.com