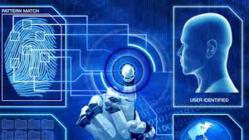 Security and biometrics technology soon in every home.
Gloucester, MA (PRWEB) April 30, 2013
As the Security and Biometric field mushrooms in the Global Knowledge Economy, protecting information and services from unauthorized intruders, malicious changes, or outright information destruction become areas of great interest. Biometrics sets out to prove the authenticity of handlers with biological identification processes, and digital security keeps the bad guys out -- two hot topics in today's world.
"Most of the security problems that a company faces in the Global Economy can only be resolved by promoting security and biometrics to the level of manufacturing or research and development," a Computer Review representative said. "Companies and Universities consider security as important as anything they do, whether biometric authentications or digital security processes are company products or company tools."
Companies worldwide are researching the processes and apparatus used to keep the global knowledge economy secure, and they produce unprecedented original source material. Computer Review aggressively monitors companies around the world in this vital sector, and with their smartphone and tablet tool, Create, subscribers can access original source documents quickly, cutting through 95 percent of the clutter to give researchers original source knowledge.
A biometrics company that develops microbial detection systems to find hazardous chemical agents like bacteria in the air in a drug processing plant would be a company to track, and Computer Review provides full contact information. A subscriber might want to know the key decision makers in developing an authentication and remote access capability technology, including the company executives, key researchers and the management team. Computer Review and Create gives them that.
When subscribers search for current job listings at companies that develop payment processing technologies, they find Create a useful and time-saving tool. Subscribers may want to join companies making strides in securing payment data end-to-end in browser based e-commerce transactions, and since everybody in the marketplace covets the company information, tools like Computer Review and Create give subscribers a leg-up.
As a primary source for corporate announcements, subscribers can use Create to discover developments in vulnerability assessment and the future of a threat early warning system. Computer Review and Create can invest them with corporate news from top-rated companies that detail the strides executives are making in areas like remote image capturing and digital watermarks. Create is also useful to develop sales leads based on breaking news.
Observations and opinions on topics like Electronic voting technologies and spam solutions abound online, where bloggers patiently keep an eye on these polemical pickles, but it's possible today to reveal the technology market and trends to a researcher who, with a tool like Create, is practically looking over a technician's shoulder.
Computer Review's worldwide, real-time technology monitoring bots give subscribers an international business development tool that covers 858 security and biometric companies in 43 countries. You can find out the latest on DNA and fingerprint technology, eye retina and irises fingerprints, voice patterns, facial patterns and hand measurements for authentication purposes as they're developing in countries around the globe. Create and Computer Review is a full-service indexing and monitoring global information gatherer.
Universities, corporate and government libraries are numbered among Computer Review's subscribers. Computer Review discovers invaluable source material from companies, executives, news outlets, universities and organizations. Areas of study like terrorist threats and information leak technology can be daunting subjects without original company and organization documents. Computer Review provides that. Imagine a system that cuts out 95% of the clutter and gives subscribers the information they want.