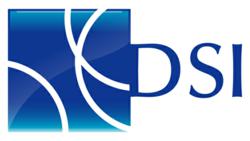 Atlanta, GA (PRWEB) April 30, 2013
Dispersive Solutions (DSI) is proud to announce a partnership with Innovative Edge Solutions (IES). Dispersive Solutions CEO, Robert W. Twitchell, Jr., states, "It is great to be associated with such high caliber talent at IES. We look forward to providing our patented network security solution for their end products."
Innovative Edge Solutions pioneered a multi-protocol communication technology that provides low cost, highly effective collection capabilities that can be applied across a wide variety of commercial and federal market verticals; including a variety of applications in Smart Planet/Smart City emerging technology areas. Their unique sensor technology can also be maximized in the areas of Healthcare and Agriculture management.
IES also provides an end to end Collection and Content Delivery solution targeted within the U.S. market. This capability combines IES' sensor technology with a market changing content delivery solution that can move content to any device, anywhere in the world. Dispersive Solutions' Cybersecurity software allows IES to utilize DSI's innovative technology to protect data transmissions in motion. DSI's technology also optimizes bandwidth by spreading the data stream over multiple paths instead of just one path, thereby increasing the speed and quality of service. This dramatically reduces the possibility of pirating streaming content.
Innovative Edge Solution's CTO, Ken Erney says, "DSI has created a game-changing solution for simultaneously encrypting and maximizing bandwidth for data transmissions. We look forward to introducing their technology across the multiple market verticals that we are pursuing."
With DSI's technology, Virtual Dispersive Networking (VDN), with Spread Spectrum IP™, DSI is able to encrypt, and then split the traffic over multiple paths across the Internet, rather than sending all the data over just one path, which is presently how it is done. Consequently, if a Man-in-the Middle attack takes place (pirating a video etc…), the hacker is only getting a small piece of the data stream, rather than being able to copy all of it. Hence the information taken is of no use to the hacker, and he has no idea what additional paths over which the other pieces of data are traveling.
The selected paths for each piece of the data stream are random, simultaneous, and continuously changing, analogous to a "spread spectrum frequency hopping" radio for IP based networks. This technology makes it nearly impossible for the hacker to know what other paths are being used to transmit the remaining pieces of the file.
Besides the secure transmission of the data, additional benefits of VDN include an increase in network throughput speeds, improved quality of service, and the ability to firewall any device in the "cloud".
DSI serves all industries, including government, military, transportation, energy, shipping, and corporate security.
Dispersive Solutions, Inc., is led by Robert W. Twitchell, Jr., CEO, and inventor of VDN technology. He has an extensive background in the wireless industry. He holds over 80 granted patents with many more non-provisional patents pending in wireless, GPS, networking, and location technology. He is also a Subject Matter Expert for the Department of Defense on Mobile and Wireless Technology.
Media Contact:
Darin C Bell
Director of Marketing/Communications
678-648-6395
http://www.DispersiveSolutions.com