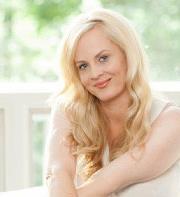 My catchphrase is 'You make the rain, we make it pour,'" Taylor said. "Right now, it's pouring all around me.
Cincinnati, OH (PRWEB) April 30, 2013
Lori Taylor, founder and editor of the Social Caffeine blog, has been named a Forbes top 50 social media power influencer for the second year running.
The list, compiled for Forbes by enterprise innovation consultant Haydn Shaughnessy, features the world's thought leaders in social media marketing. Taylor is listed alongside other key players in the world of social media including Facebook marketing expert Mari Smith, the Huffington Post's lead writer on social media, Sean Gardner, and travel blogger Ann Tran.
"It's a huge honor to be included in the Forbes top 50 for the second year in a row," Taylor said.
"As this is only the second list ever put together by Forbes, I'm aiming to be in every list from here on," she added.
Shaughnessy explained he had included Taylor in the list for her groundbreaking work forging links between social media and direct mail marketing.
"Lori writes an eclectic blog covering Twitter, Facebook, Pinterest and general social media tips but her main work is in social media and direct response," Shaughnessy said, explaining Taylor's position in the top 50.
He added that he had a difficult job on his hands compiling the top 50 list, as the competition was tough.
"Social media is a very democratizing form of communications and to assess influence you really need to know who is first among equals," Shaughnessy said.
"That means assessing who has a real following – real in the sense of real people and not just bots, real also in the sense that the following is active in social media and not just a passive consumer."
Shaughnessy used the social audience measurement tool Peek Analytics to help him compile the list. A key metric he considered was "Pull", which shows how broad an influencer's reach is.
"If an individual has a Pull of 10x, that means that the audience the individual can reach is at least ten times greater than what the average social media user can reach," he said.
Shaughnessy added that pull wasn't everything. To be included in the list, influencers must be writing on their own blog.
"There are also some basic criteria for involvement – experts must be creating their own content, and it has to be about social media," he said.
Lori Taylor was also named in Forbes' first ever list of the top 20 women social media power influencers.
"My catchphrase is 'You make the rain, we make it pour,'" Taylor said. "Right now, it's pouring all around me."
In addition to editing the Social Caffeine blog, Taylor is CEO of REV Media Marketing, a social media and direct response marketing consultancy.