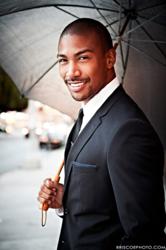 Today my plate is so full...it's become a constant reminder of how grateful for what I learned and the experience I gained at SHINE!
Atlanta, GA (PRWEB) April 30, 2013
For the past 31 years, non-profit Christian ministry Actors, Models and Talent for Christ (AMTC) has been scouting the country, searching for actors, models, singers, dancers and comedians who are called to become positive role models.
Due to popular demand, the team will be screening local talent in the following cities: Dallas TX, Tallahassee FL, Augusta GA, Jacksonville FL and Columbus GA. Auditions are free of charge.
Each AMTC audition is hosted by a scout who is both trained in spotting emerging talent and equipped to inspire performers to a higher calling in the world of entertainment. AMTC's scouts are industry professionals who believe in mentoring the next generation of upcoming artists. After this initial scouting event, select talent will be invited to participate in more intensive programs and training.
Derek Morgan, one of AMTC's scouts, was heralded for his charisma and unique presence in his role as Thomas Gibson in Lifetime's For The People. The television series Joan of Arcadia gave him a chance to share the spotlight with some of the industry's best talent and his lead performance in Black Olive in L.A. led to his NAACP Theatre Award nomination for Best Supporting Actor. He also appeared as a guest star or series regular in such shows as Thief, Law and Order SVU and Judging Amy.
AMTC has been the starting point for hundreds of successful artists and grads like Mathai from The Voice, Taylor Beckham The Voice's Season 4 hopeful with Team Usher, Two America's Next Top Models (CariDee and Whitney Thompson), Charles Michael Davis commercial model for Nike and actor in Switched At Birth and soon to be released motion picture Another Stateside, Stephen "tWitch" Boss from Step It Up Revolution, Ben Davies from COURAGEOUS and Aaron Conley as Young Simba from The Lion King on Broadway. AMTC teaches talented people what they need to know and connects them with an unprecedented array of talent agents, managers and casting directors as the "go-to" source who can create larger opportunities, as confirmed by corporate representatives.
Founded in 1982, by supermodel Millie Lewis and her daughter Carey Lewis, AMTC is a mission and a movement that provides aspiring performers with professional direction, industry introductions and spiritual preparation so they can shine for Christ in the entertainment industry.
Participants can register at http://www.amtcaudition.com