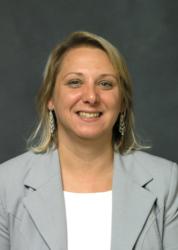 "People may be surprised and disappointed at what these experts have to say about the many ways air pollution in our region is affecting our health." Robert Vagt, president of The Heinz Endowments
Pittsburgh, PA (PRWEB) April 30, 2013
May 7 World Asthma Day Event Includes First-Ever Review of Scientific Literature on Health Impacts of Air Pollution in Pittsburgh, Finding Serious Implications for Area Residents
Local and national health experts are convening in Pittsburgh on May 7 for the second annual regional Summit on asthma and other health concerns associated with poor air quality. The day-long symposium will address Pittsburgh's asthma epidemic, as well as newly presented findings about how air pollution affects birth outcomes, cancer and cardiopulmonary illnesses, and mortality rates.
Organized by Allegheny General Hospital and the Breathe Project, with the support of The Heinz Endowments and the Suburban Health Foundation, "The Air We Breathe: A Regional Summit on Asthma and Other Health Impacts of Air Pollution" will be held from 7:45 a.m. to 4 p.m. at the Pittsburgh Marriott City Center in Downtown Pittsburgh.
Highlights of the Summit will include a presentation on the first-ever review of the scientific literature over the past 40 years on the health effects of air pollution in the Pittsburgh region.
Conducted by environmental health expert Ron White of R.H. White Consultants Inc., senior associate at Johns Hopkins Bloomberg School of Public Health, the review found that exposure to excessive air pollution in the region has led to serious health problems across the human life cycle. Impacts start with preterm births and low birth weights and continue to premature death. These impacts affect the most vulnerable groups – children, the elderly, and those with existing heart and lung disease – but research shows that they also affect the rest of the community. White will speak at 2:15 p.m.
"Despite improvements over the past few decades, our region's air still ranks among the dirtiest in the nation, with pollution levels high enough to harm our health," said Deborah Gentile, MD, Director of Research, in AGH's Division of Allergy, Asthma and Immunology.
"We know, for example, that two Pittsburgh-area school districts have asthma rates that are among the worst in the entire state. But the public also needs to be aware of the wide-ranging impacts of air pollution beyond asthma—in birth outcomes, cardiopulmonary illness and premature death," said Dr. Gentile, who is also co-director of the Summit along with Sergei Belenky, MD, PhD, Medical Director, Division of Allergy, Asthma and Immunology at Pediatric Alliance, Pittsburgh.
"People may be surprised and disappointed at what these experts have to say about the many ways air pollution in our region is affecting our health," said Robert Vagt, president of The Heinz Endowments, which is co-supporting the Summit along with the Suburban Health Foundation. "The ability to improve health, especially that of children and older adults, is what has motivated 150 organizations and businesses—and nearly twenty thousand southwestern Pennsylvanians to join the Breathe Project. This strong coalition is monitoring these serious problems and working to clean our air, thus supporting healthy families and communities."
The Summit's keynote speaker is Joel Schwartz, PhD, Professor of Environmental Epidemiology at the Harvard University School of Public Health. Internationally recognized for his pioneering research on the effects of leaded gas on children as well as the health impacts of particulate air pollution, and winner of a prestigious MacArthur "genius grant," Dr. Schwartz will speak at 11:30 a.m. on the topic "Morbidity and Mortality Effects of Air Pollution."
Dr. Schwartz's innovative research on the health costs of lead in gasoline led to a ban on this dangerous additive in the 1980s. He went on to study the relationship between particle pollution and deaths in nearby Steubenville, Ohio, and found that pneumonia, lung disease and heart attack mortality rose along with levels of particulate pollution, even when those levels were within EPA standards. Dr. Schwartz's ground breaking work has distinguished him among the most cited authors in the world in the field of air pollution research, with more than 454 peer-reviewed papers published as of July 2011, which at that time were cited more than 23,000 times in other peer-reviewed publications.
A panel of local and national experts will discuss cutting-edge work to address asthma and other air pollution-related health outcomes in our community. Topics and presenters throughout the conference will include:

Epidemic of Asthma in Pittsburgh, 8:00 a.m. with Dr. Gentile
Asthma Control Strategies, 8:10 a.m. with Dr. Belenky
Origins of Asthma, 8:30 a.m. with Giovanni Piedimonte, MD, Chairman of the Pediatric Institute and Physician in Chief, Cleveland Clinic Children's Hospital
Problem Based Learning: Balancing Safety and Efficacy of Asthma Therapy, 9:30 with David P. Skoner, MD, Director, Division of Allergy, Asthma and Immunology, Allegheny General Hospital.
Effect of Air Pollution on Asthma Outcomes in Pittsburgh, 10:45 a.m. with Luann Brink, PhD, MPH, Visiting Assistant Professor, University of Pittsburgh Graduate School of Public Health
Effect of Air Pollution on Birth Outcomes in Pittsburgh, 1:00 p.m with Evelyn Talbott, DrPh, MPH, University of Pittsburgh Graduate School of Public Health
Effect of Air Pollution on Morbidity and Mortality in Pittsburgh, 1:30 p.m., with Francesca Dominici, PhD, Professor of Biostatistics, Associate Dean for Information Technology, Harvard University School of Public Health
State-of-the-Art Air Pollution Mapping in Pittsburgh, 2:45 p.m. with Albert Presto, PhD, Assistant Research Professor, Department of Mechanical Engineering, Carnegie Mellon University
The Air We Breathe Summit is intended for internal medicine and family practice physicians, pediatricians, physician's assistants, nurse practitioners, nurses, asthma specialists, pulmonary specialists, cardiac specialists, obstetricians, public health specialists and members of the community.
Those who wish to attend the Summit can register online at http://www.wpahs.org/asthma-summit or can contact the AGH Continuing Medical Education office for more information at (412) 359-4952.
_______________
The Breathe Project is a growing coalition of more than 150 businesses, government groups, healthcare organizations, universities, and other nonprofits, as well as nearly 20,000 on-line participants in southwestern Pennsylvania that are working together clean our air for healthy communities and a strong economy. Our goal is to make sure everyone in the Pittsburgh region has clean, healthy air to breathe every day. To learn more about the Breathe Project, visit http://www.breatheproject.org . You also can find us on facebook at https://www.facebook.com/breatheproject and join the conversation @breatheproject on Twitter