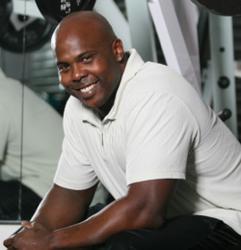 The main thing at the big gym is once you sign your on your own unless you get personal training which not feasible for everyone. The EZ Coach program is not only feasible but easy to follow and you have a coach not just a membership
Coral Springs, Florida (PRWEB) April 30, 2013
As the cost of health care spirals out of control, there are many proactive leaders in the fitness industry who are doing something about it. Many innovators in the fitness industry are seeing the opportunities that lie ahead regarding the education and training of people who are struggling with their health and are doing something about it.
The fact is over 74% of all Americans are struggling with health issues and are in dire need of a viable, cost-effective solution. Conditions such as being overweight, diabetes, high cholesterol, high blood pressure, depression, many forms of cancer and so on may be effected positively via exercise and nutritious foods.
Although this may be true there is still the question many ask; how do I do it? Many people join gyms every year but ultimately fail. This is because they don't get the guidance after the membership sale. This question has led Integrity Health Coaching Solutions to create a coaching model that addresses this question and provides fitness professionals with EZ Coach, a health coaching model that makes it possible for many to get the exact wellness prescription they need at a price everyone can afford.
Enter Craig Hopson, who owns and operates Premier Fitness in Coral Springs Florida. Craig, who is a veteran of the fitness industry states, "I use to manage and run big box gym facilities and know first hand how clients were thought about and treated. They were just a number and corporate didn't care if they reached their goals or not; they were just concerned about making numbers. I chose the EZ Coach Prescription System because it gives me an opportunity to be involved and track each one of my clients and hold them accountable. The main thing at the big gym is once you "sign" you're on your own, unless you get personal training which is not feasible for everyone. The EZ Coach program is not only feasible but easy to follow and you have a coach, not just a membership, and my interest is in the success of our members."
The EZ Coach Prescription System allows health coaches and fitness trainers to utilize today's ultra fast computing technologies to produce affordable and effective wellness programs. EZ Coach provides people who cannot afford one-on-one training but want to maintain a healthy lifestyle with a plan to avoid many of the costs of the earlier aforementioned conditions. Craig Hopson understands and embraces this logic so he can provide every option possible to his clients to give them the best health coaching possible.
Most people today need more than just a gym membership, they need the coaching and direction to achieve a healthy physical and mental state. Many gyms are advertising extremely low memberships with hidden fees to get people to join but once in they become invisible unless they are willing to part with a lot more money.
Premier Fitness provides an affordable and easy way to get and stay fit. They have many programs and options to choose from when it comes to health and fitness Craig says, "You have nothing to lose but weight...Guaranteed!" For more information, please call 954-255-5348 or email Craig Hopson at coralsprings_premierfitness(at)yahoo(dot)com.