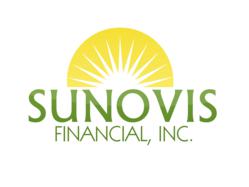 We are determined to help as many small businesses as possible to grow.
San Francisco, CA (PRWEB) May 07, 2013
"It has been a long road for small business owners," says Terry Robinson, President at Sunovis Financial. "Access to capital has been almost impossible since 2008, and without capital, businesses cannot grow." It has been difficult for many banks to loan. This subject is addressed in the new 15-minute webinar "The Inconvenient Truth About Small Business Financing."
Sunovis has a solution to the problem and is helping small businesses each day. The company is now breaking into New Orleans to assist.
Non-bank cash flow loans are a special focus at Sunovis Financial, because many companies can qualify and the process is smooth. No collateral requirements, no downpayments and credit history counts less. The company must have cash flow, have been in business for at least one year and show ability to repay the short-term Micro loan. A few industries do not qualify.
Micro loans are short-term cash flow loans. Terms are as short as four months and as long as 18 months, and loan amounts are as little as $5,000 and up to $250,000. Payback is typically set as a daily ACH, a "set it and forget it" system that many small business owners prefer.
Ideal uses for Micro loans are for items that bring money to the bottom line of the business and allow it to grow, such as purchasing discounted inventory, expanding, purchasing equipment or even marketing.
"We are determined to help as many small businesses as possible to grow," says Robinson.