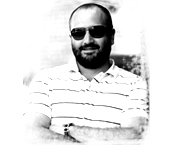 Today's top e-Retailers require unique and complex customizations and integrations to make their online sales channels the most effective for their individual business models and client bases.
Denver, CO (PRWEB) May 03, 2013
Justin OConnell, a veteran of the web industry, has been promoted to Chief Technical Officer of Unleaded Software Inc., a leading website development firm headquartered in Denver, Colorado.
Fluent in nearly 20 programming languages, OConnell has extensive experience managing large scale networks, workstation, server and storage environments. He earned his BSMS degrees in Electrical Engineering and Computer Engineering specializing in Embedded Systems Design, respectively, from the University of Colorado at Boulder. He started his career at Cellular Recycler (a Boulder-based Electronics Recycler) as Director of Technology where he developed and implemented technology systems and processes for both internal and external access to triple volume without increasing workforce.
OConnell founded Intelligent By Design, specializing in custom systems and software to increase efficiency and profitability of small- and medium-sized businesses. His achievements include establishing BCDR (Business Continuity / Disaster Recovery) systems, fail-safes and procedures for small and mid-sized business customers.
He affiliated with Unleaded Group in 2011 where he oversees IT and programming teams for custom and complex ecommerce platforms for some of the internet's top e-retail brands. He is a Certified Magento Developer and has designed systems, software and configurations for Beanstalk Solar Hosting's high performance Magento hosting packages. Beanstalk is a division of Unleaded Software Inc. with facilities located in Denver and two satellite offices in Ahmedabad, India and Seville, Spain.
"The intelligent use of technology is what sets today's best businesses apart from their competitors. The measure of successful enterprise today is about accomplishing more with less. By properly leveraging technology, a business can expect to be more productive with less overhead," OConnell says.
"The internet can be the best friend or worst enemy of a business. It is a place where praise can skyrocket market share or criticism can shut your doors. Having a strong internet presence is no longer a marketing tool, but a de facto requirement for any business seeking profitability. Properly harnessing the internet is critical to status, growth, and profitability of any business," he adds.
"Justin OConnell's leadership is felt across the board at Unleaded, as he implements unique and proprietary processes to our operations," says Jarod Clark, president of Unleaded. "We measure our success at Unleaded by the numbers of clients who have enjoyed bottom line improvement to their own operations relying on websites Unleaded custom designed, developed and programmed. Our client relationships don't end with the launch of a site. Our most successful customers rely on Unleaded for optimization and conversion simultaneously with our hosting services. We're proud to enhance our delivery of these services with OConnell at the helm of the dev team."
Founded in 1996, Unleaded Software Inc. is ranked among the top 15% of ecommerce Magento development shops worldwide with five of the team having passed the rigorous Magento certification process including OConnell. Unleaded's award-winning designs and respected functionality have helped businesses in all market sectors thrive and grow their ROI.
OConnell's assessment of the ecommerce sites develop by the Unleaded Group, both intellectually challenging and interesting, reflects leading-edge best practices: "Today's top e-Retailers require unique and complex customizations and integrations to make their online sales channels the most effective for their individual business models and client bases. End-users have many choices among competing e-retailers, so having an intuitive, easy-to-use and eye-catching storefront is critical to capturing web business.. E-Retailers at the top of their game simply cannot afford to have their website disconnected from the rest of the company operations. The inventory, order fulfillment, purchasing, and accounting information must be seamlessly integrated between their website and all other departments. Every site is completely different, and that keeps it exciting."
More about Unleaded Software Inc.:
Unleaded Software Inc.
2314 Broadway
Denver, CO
80205
720-221-7126